Capitol Hill -- After thirteen months of investigation into the Obama Justice Department's lethal Operation Fast and Furious and Attorney General Eric Holder's sixth time answering questions from Congress on the topic, we are stuck with stonewalling, non-answers and more calls for gun control.

"This committee has lost its patience to wait longer," Chairman of the House Oversight Committee Darrell Issa said.

It was a tense scene inside the committee room when Eric Holder arrived for his testimony. Unexpectedly, ATF whistleblower John Dodson, who came forward first to expose details of Fast and Furious, along with Issa approached Holder for a brief conversation before Holder took his seat.


(Attorney Geneeral Eric Holder (left) speaks with ATF Special Agent and whistleblower John Dodson (center) and House Oversight Chairman Darrell Issa (right). Photo: House Oversight Committee)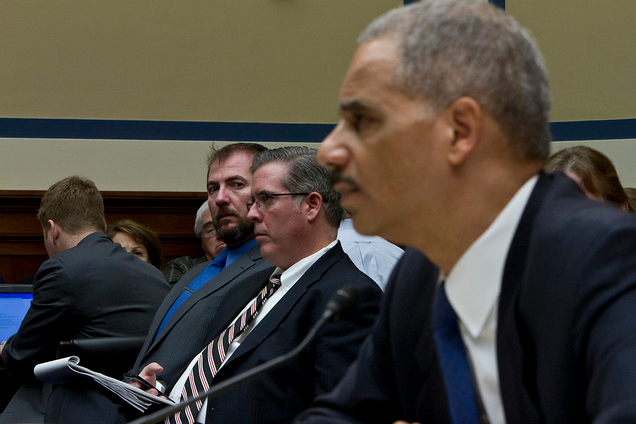 (ATF Special Agent and whistleblower John Dodson watches as Attorney General Eric Holder testifies before the House Oversight Committee. Photo: House Oversight Committee)