Click the pic to watch: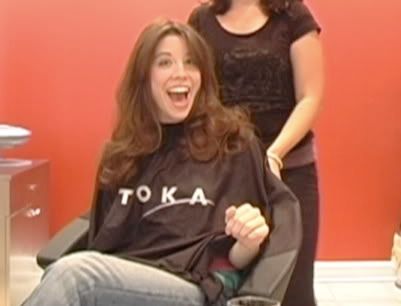 This is my moment of Silky Pony opportunism. I'd like to thank Katie for filming, Toka Salon and my stylist Lauren for making me presentable, and the Washington Post for bringing this up again, so I could get Townhall to buy me a haircut at D.C.'s premier political-celeb salon (bipartisan, of course).

Just wait 'til you see how hard it would be for me to spend $1,250 in even the nicest of salons.