I had this as a rolling update on another blog post, but I'm just giving it its own post, so I can keep updating:
Pictures and names of victims are starting to come out. This is partially speculative, but I've read that Emily Hilscher, an 18-year-old from Woodville, Va., was the first victim, and perhaps involved with the shooter (Update: Later reports indicate that the shooter may have been stalking her, and a friend of hers said on Fox that she didn't know anything about her being involved with him). She and Ryan Clark, her neighbor in her dorm, who reports say may have come to her assistance, were shot in the early-morning incident.
Emily Hilscher, may she rest in peace:

Another, clearer picture of Hilscher, who was quite the equestrian.

A close friend started a Facebook group for her called, "Why Emily Hilscher was cooler than me," which is filled with pictures of Hilscher from middle school field trips and proms.


Ryan Clark, may he rest in peace:
Ryan, nicknamed "Stack," was from right outside Augusta, Ga. His twin brother talked to the Atlanta Journal-Constitution:
Clark, who had been at theschool since 2002, had completed his coursework and was set to walkacross the graduation stage in May with bachelor's degrees in biologyand English, his twin brother said Monday night.

He intended to pursue a Ph.D. in psychology with a focus in cognitive neuroscience.

He had been a resident advisor at the coed dormitory for two years, his brother, Bryan, said.

Known as 'Stack' around campus, Clark was also a member of theschool marching band, the Marching Virginians, that performed at theChick-fil-A Bowl in Atlanta last December.
The university paper is listing the confirmed deceased throughout the day (via Allah), as names come out, all of whose MySpace pages are heartbreaking testaments to the short lives they led, and a place where friends and strangers alike are flooding in to leave supportive messages by the hundreds.


Mary Read, a 19-year-old from Annandale, Va., in her own words (from her MySpace):
I like to play lacrosse. My favorite ice cream flavor is cookie dough. My favorite color is blue. My birthday is Jan. 30.
May she rest in peace.

Matt La Porte, a 20-year-old from New Jersey, who liked metal a lot, and looks to be a very proud graduate of Carson Long Military Institute in Pennsylvania. He had recently posted a picture of himself as a pre-teen, in Carson Long uniform, as his MySpace picture. It had been sent to him by a friend two weeks ago, who found it in an old batch of pictures.
May he rest in peace.
Maxine Turner, a 22-year-old from Vienna, Va., whose friends called her Max. In life, she would have liked to have met "Shakespeare, Christian Bale, John Cusack" (tell me about it, girl).
May she rest in peace: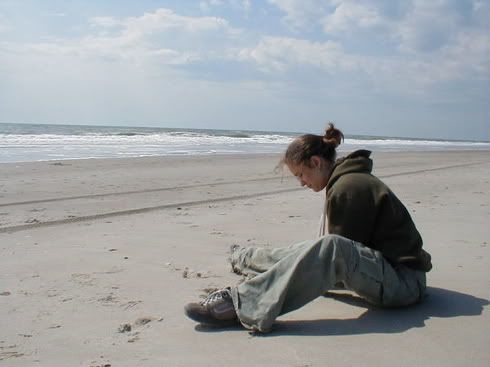 Christopher J. Bishop, a 35-year-old German professor who enjoyed photography, was killed while teaching his introductory German class. The gunman reportedly entered and shot into the classroom for more than a minute. Bishop earned his degrees at the University of Georgia, and continued to follow the Atlanta Braves after he left the state.
On his personal Web site,Bishop, a photographer, described himself as "mild-mannered,""bespectacled" and "heroically pursuing creativity."

"Victory or no, the glasses always stay on," he wrote.

He spent four years in Germany, one on a Fulbright fellowship.There, he wrote, he spent most of his time "learning the language,teaching English, drinking large quantities of wheat beer, and wooing acertain Fraeulein."

The woman later became his wife and is also on the faculty of the college's foreign languages department.

The L.A. Times, citing those who knew Bishop, said he wore his hairlong, rode his bike to campus, was an avid hiker and movie fan..


May he rest in peace: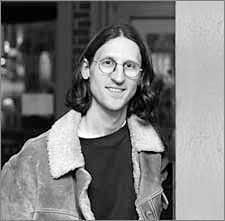 Ross Alameddine, 20, from Saugus, Mass., was a sophomore English major gunned down during French class. From his MySpace page:
If only you were here to read this Ross... You'd know what animaginitive, intelligent, compassionate and most of all hystericallyfunny human being you were, and how appreciative I am to have spentlast summer working with such a great kid.

My every thought is with you and your family.
May he rest in peace: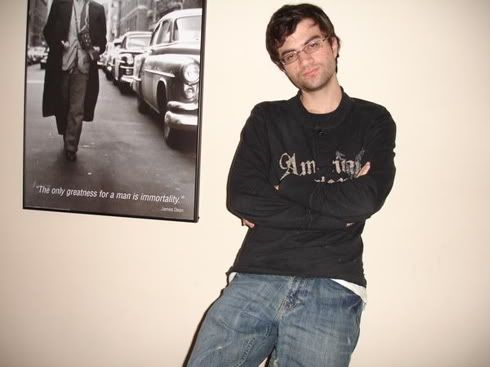 Caitlin Hammaren, a sophomore and a member of Kappa Kappa Gamma, has been memorialized in several Facebook groups dedicated to her.
Caitlin. Thanks for always being a friend. Wish we got to spend more time together.
May she rest in peace.
Reema Samaha, of Centreville, reportedly went to high school and college with the shooter, and was shot while in French class. Reema's brother Omar was on the "Today" show talking about the family's trials:
Omar Samaha said his father heard about the shooting from a news report.

"Wekept trying to call her and we couldn't contact her all day and herfriends couldn't contact her. We finally got a phone call from one ofher friends saying she was in that building," he said. "We ended upgetting into the car and driving down here. We found out from a friend,who had a friend who is an EMT and he was in her ambulance."
May she rest in peace.
Daniel O'Neil, of Lincoln, R.I., was a songwriter and gifted guitar player, who put acoustic tracks together using his computer and the mike that came with it. Listen to his music on his MySpace page, here.


May he rest in peace.