Two years ago today, Border Patrol Agent Brian Terry was killed during a BORTAC operation to track down illegal Mexican bandits in Arizona's Peck Canyon. Guns left at his murder scene were from the Justice Department's Operation Fast and Furious.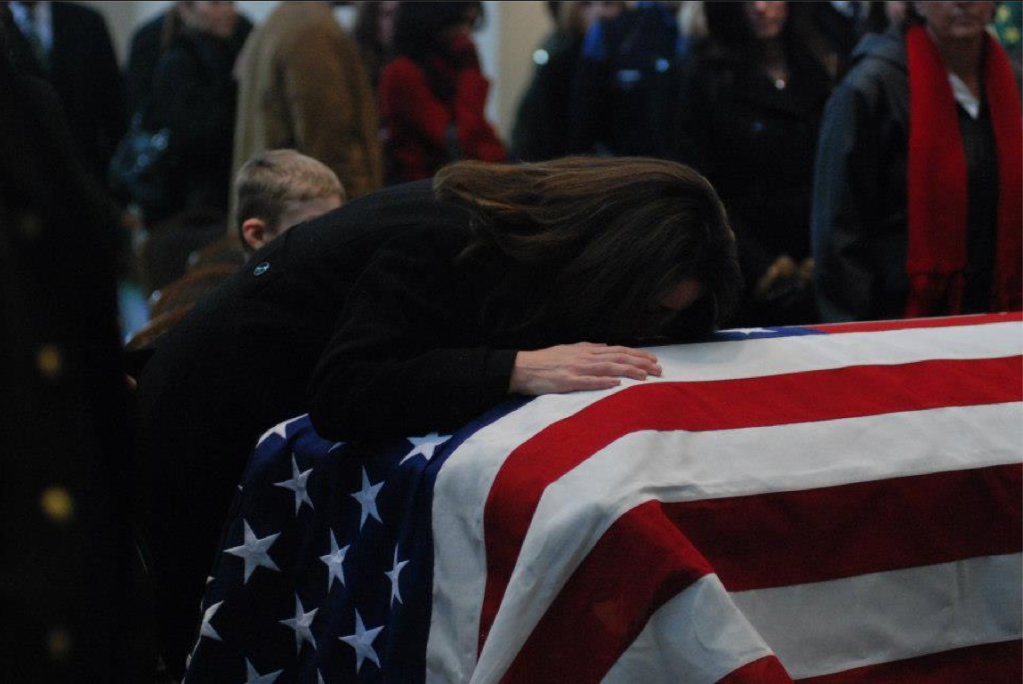 Kelly Terry-Willis, says goodbye to her brother Brian Terry for the last time.
The man who bought the guns left at Terry's murder seen, Jaime Avila, was sentenced to 57 months in prison this week.
Jaime Avila Jr., 25, received a sentence of 57 months, a penalty on the lower end of federal guidelines, for his acknowledged role in a gun smuggling ring targeted in a botched federal investigation known as Operation Fast and Furious.

Avila looked on without any visible emotion as Terry's cousin, Robert Heyer, spoke on behalf of the agent's family.

"It probably goes without saying that the Terry family wishes there was some way that Mr. Avila could be held responsible for Brian's death," Heyer said as his voice cracked with emotion.

Avila, dressed in orange jail uniform and bound by handcuffs, said he wished he could change things and wants to be around for his young son.

"I just want to say sorry to the Terry family," Avila told the judge, adding that he was trying to change his life.
Although the Terry family has seen some accountability for Avila and ATF officials involved in Fast and Furious, they are far from satisfied and still have very few answers about what happened.