ABC's Brian Ross may have apologized for linking Colorado Tea Party member James Holmes to the alleged violent "Batman" shooter who killed 12 and wounded 59 others in the early morning hours today, but that hasn't stopped threats against Holmes from rolling in. More from Twitchy: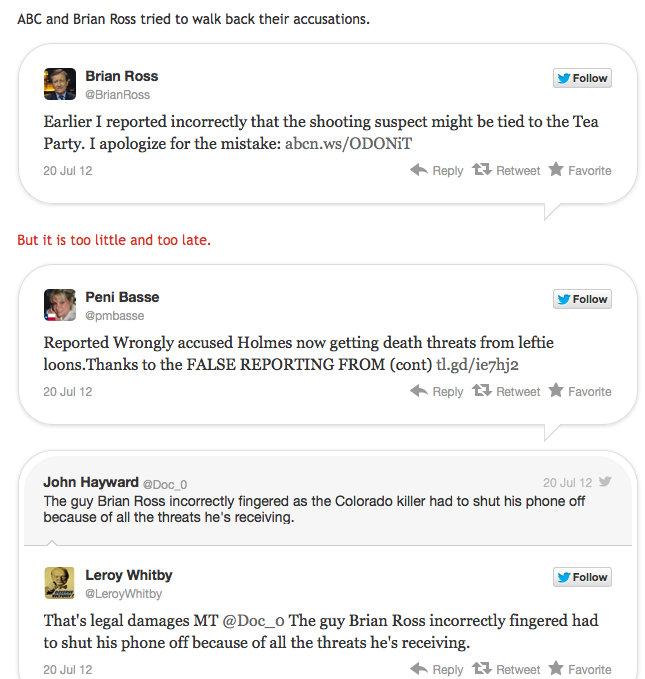 More from Breitbart:
Holmes is a 52-year-old Hispanic conservative who joined the Tea Party after becoming disillusioned with the Republican party.

"It was freaky," said Holmes, describing his reaction when ABC News speculated that he was the culprit who entered a crowded theater and opened fire on dozens of innocent men, women, and children. He disconnected his telephone and says that he is worried about members of his family who might be contacted by the media.