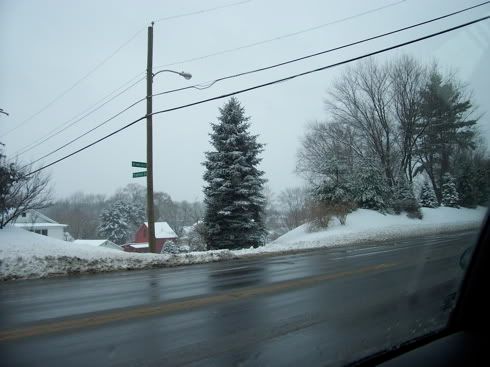 I'm in New Hampshire for the day. They said it couldn't be done. They said the snow and the wintry mix and the ice would keep us away. And yet, here I am, covering an event later tonight, which I'll update you about in a bit.

So far, I've seen snow, wintry mix, ice, and seven Hillary signs. Hopefully things will look up before the day's over. More in a bit. Still trying to get settled in and get my bearings.

In other wintry news, you can now get your kids a sled...made by Porsche. More in a bit.