A new YouGov poll shows that a majority of Americans think that marijuana should be legal. All age groups, with the exception of Americans over the age of 65, think that the drug should be legal, and 52 percent of respondents overall supported legalization.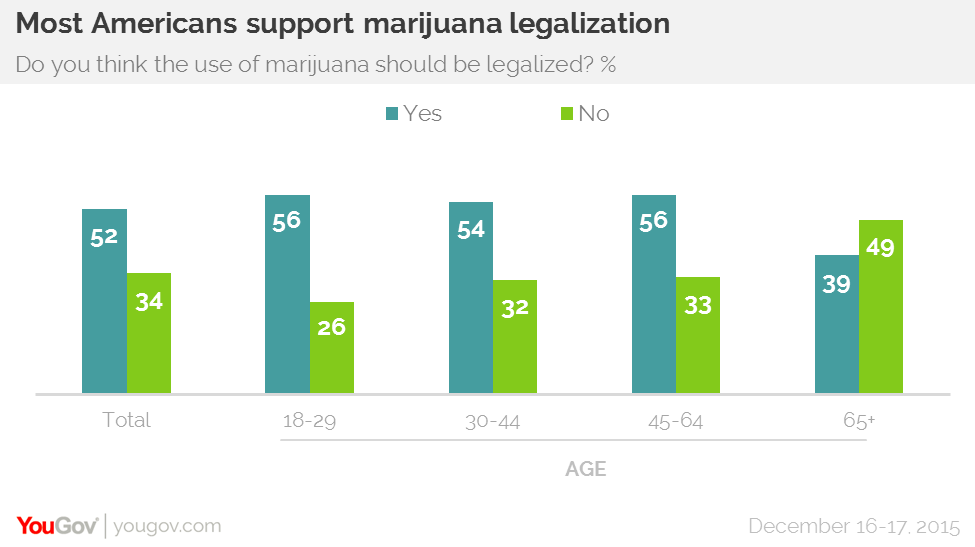 Research from YouGov shows that a majority of Americans now support legalizing marijuana. 52% of Americans now support legalization, while only 34% oppose it. This is slightly up from 48% support for legalization when the question was last asked in March 2015.

Over half of all adults under the age of 65 support it, but over-65s do tend to oppose (49%) rather than support (39%) legalization.
Marijuana is legal in various forms for medicinal purposes in just about half of the U.S. states, and is legal for recreational purposes in Oregon, Colorado, Washington, Alaska, and the District of Columbia.