If you come to the YouTube after-party, you too can party like a pelican. You know, with... I don't know, a gallon of fish and saltwater in your mouth. And, dancing to techno. Pelicans love techno. Woo hoo!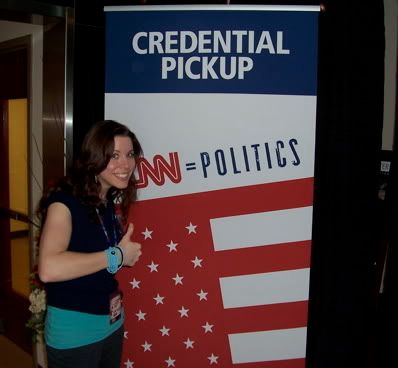 I foil CNN's brand placement with my hair. Mwahahahahaha!



You could "express yourself" at this trailer sort of thing-- by picking up CNN bumper stickers and magnets. And, also listening to the song "Express Yourself" on continuous loop.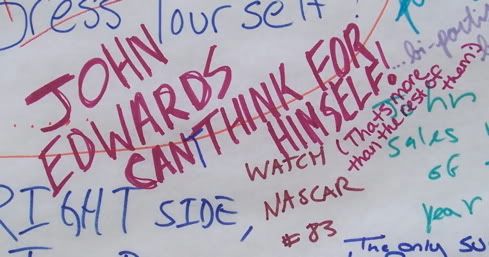 A sensible comment left on the "express yourself" board.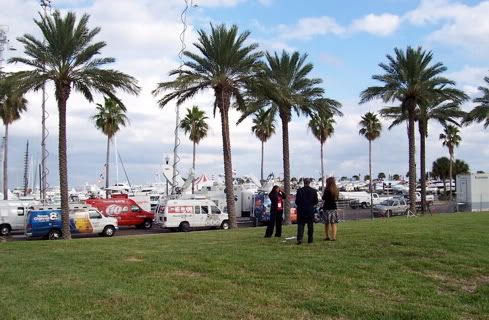 Not a bad place to debate.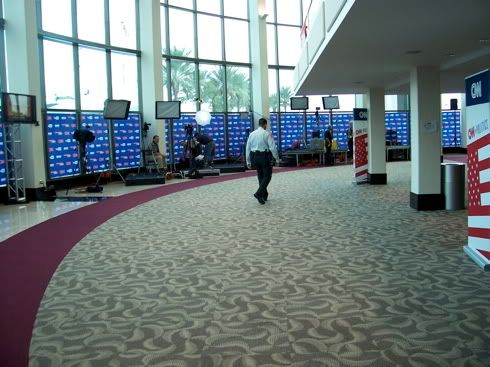 Spin room, pre-cyclonic action.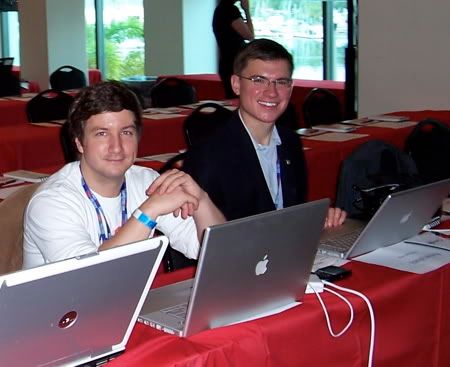 Look! Bloggers!



Big TV!