Have you ever dreamed of playing a game of hoops with President Obama? Well, now's your chance. President Obama put his face on the basketballs used today for the White House Easter egg hunt. Thanks to ABC's Jake Tapper for the photo.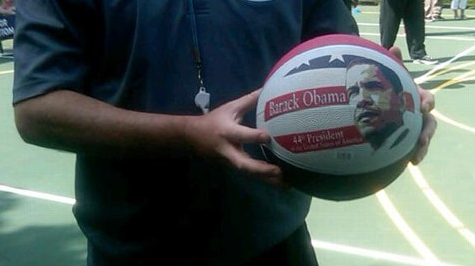 Apparently, Obama shooting with his own face didn't help his skills much:
In his first three shots he went 0 for 3. He missed seven shots before sinking his first.