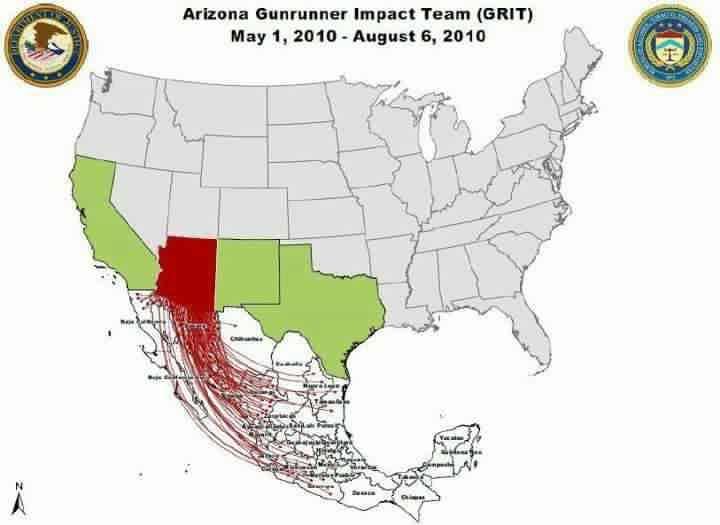 This map, revealed in the White House document dump I reported about earlier today,shows the path of guns sent by ATF into Mexico from Arizona. Former Special Agent in Charge of the Phoenix Field Office has said over and over again under oath, that at no point didn't ATF allow guns to be trafficked into Mexico.
July 26, 2011:
"At no time in our strategy was it to allow guns to be taken to Mexico," Newell said, adding that at no time did his agency allow guns to walk.
This map, proves otherwise and shows the deliberate trafficking of high powered weapons, including AK-47s and .50 caliber sniper rifles, into the hands of the most violent criminals in North America.