It's a beautiful sunny day in Tampa, Florida today.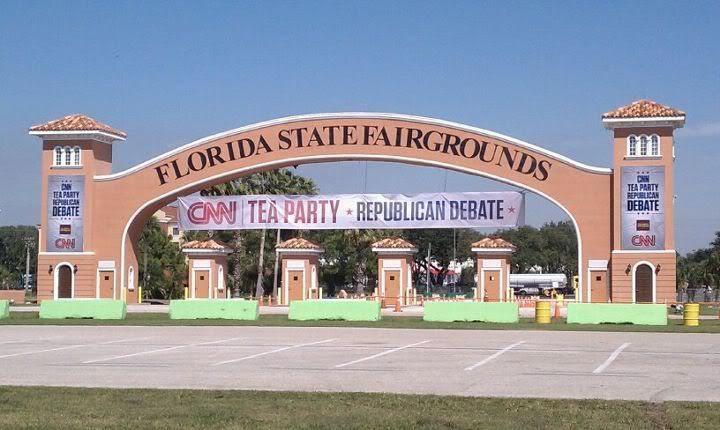 Tonight's GOP debate is being sponsored by CNN and the Tea Party Express. This particular debate was born in December 2010 after tea party candidates made history during the 2010 midterm elections.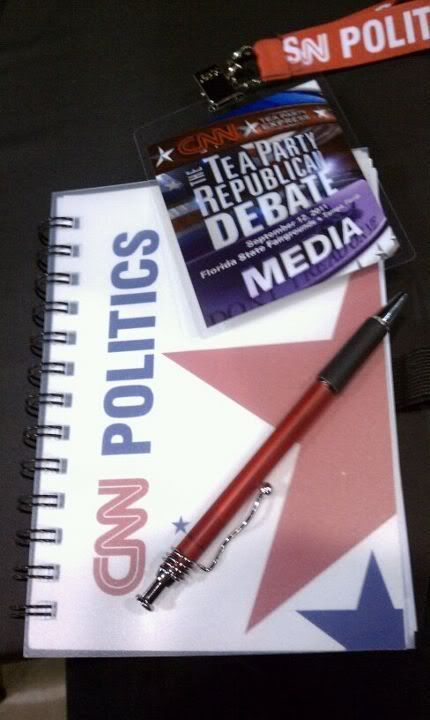 CNN Washington Bureau Chief and Executive Producer of the debate tonight told reporters that he believes partnering with a tea party group, specifically after what happened in 2010, will be beneficial to viewers. Over 150 tea party groups around the country are co-sponsoring the event and official viewing parties will be held in Phoenix, Cincinnati and Portsmouth, Va. Debate questions will come directly from tea party activists and will no doubt be focused on the size and scope of government, federal spending, jobs and more. Viewers can submit questions through Twitter using the hash tag #cnnteaparty, and CNN anchor and debate moderator Wolf Blitzer will ask those questions if time allows. Social Security is expected to be a major focus of tonight's questions, espeicially with the ongoing the Perry vs. Romney brawl over the issue.
At last week's MSNBC/POLITICO debate, a complaint many viewers had was the disproportionate amount of questions asked to each candidate, meaning, candidates Romney, Perry, Paul and Huntsman were given the majority of questions, while Bachmann, Cain, Santorum and Gingrich were nearly ignored.
When asked, Feist said CNN has every intention of giving each candidate an equal number of questions, however, candidates will be allowed to respond to attacks, which will take up more time.
"We are going to do as fair a distribution [of questions] to candidates as possible," Feist said.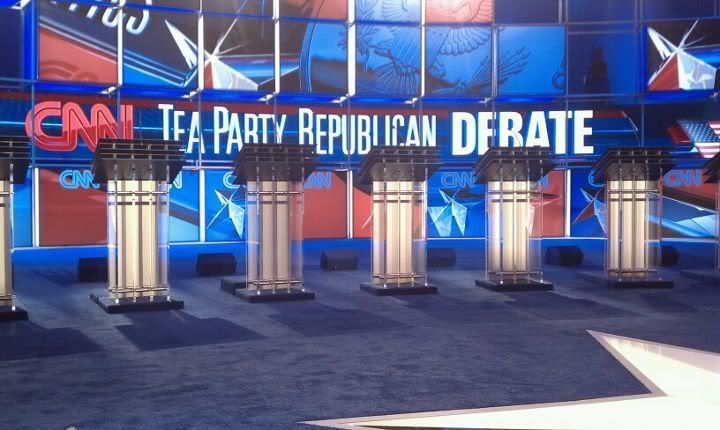 Tonight, eight candidates will take the stage. The highest polling candidates, who are Rick Perry and Mitt Romney, will be in the middle of the stage while lower polling candidates will be positioned on the wings. From left to right, the order will be as follows: Jon Huntsman, Herman Cain, Michele Bachmann, Mitt Romney, Rick Perry, Ron Paul, Newt Gingrich and Rick Santorum. Sarah Palin was invited to tonight's debate, but will not be in attendence. Rick Perry is easily beating Mitt Romney and all other GOP candidates in the latest CNN Poll.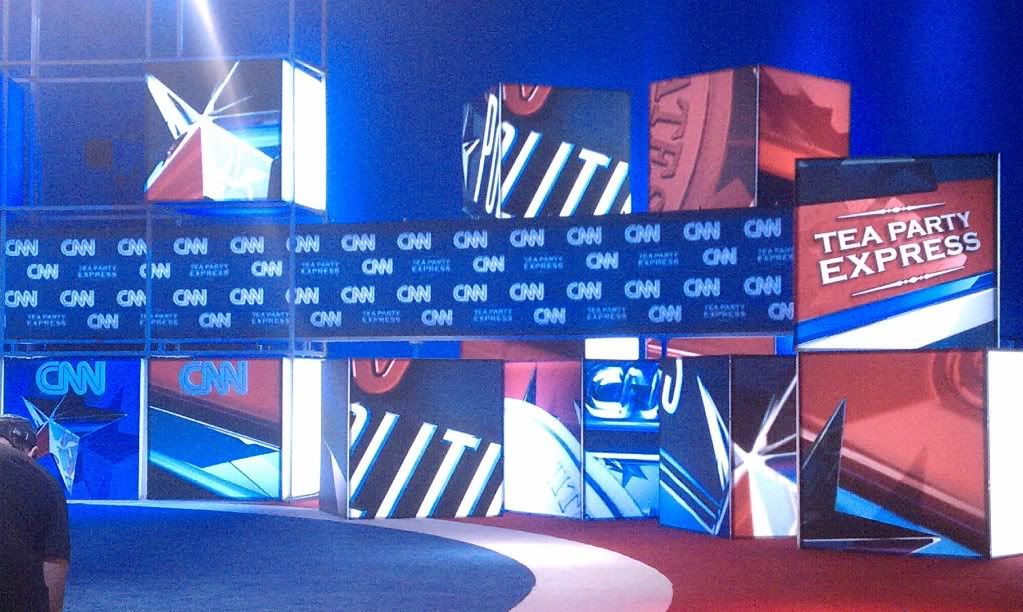 The debate starts at 8 p.m. EST on CNN.