When I visited Team Bielat this weekend, they swore me to secrecy about this development. But now the leak has sprung, and the speculation can begin: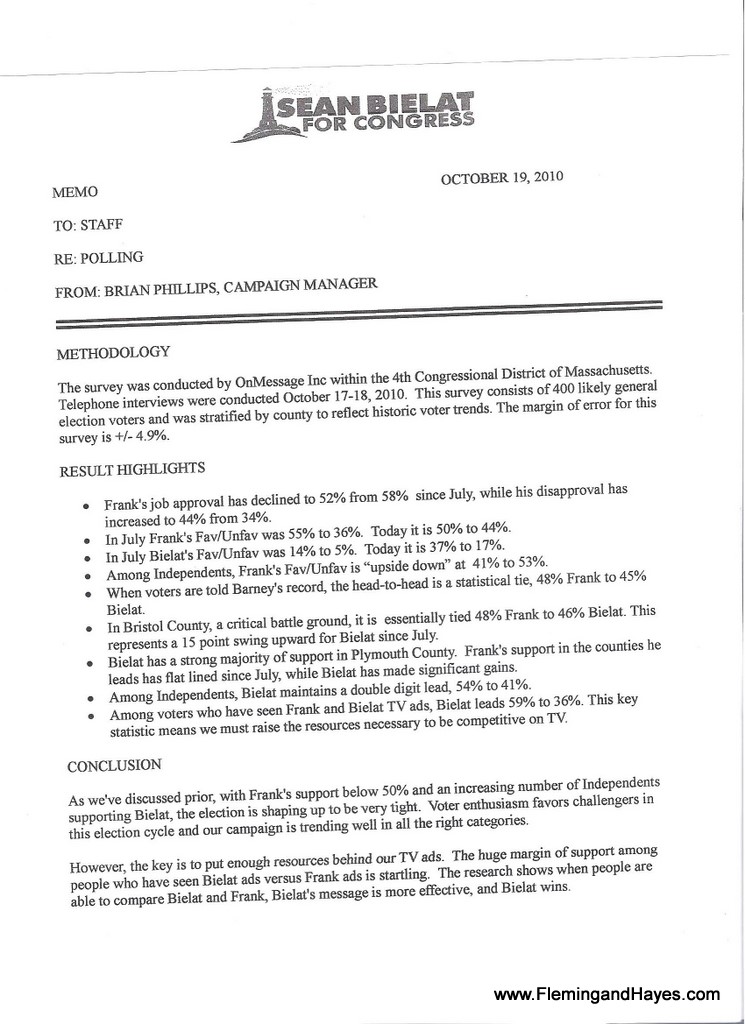 Yes, yes: It's an internal campaign poll, but Bielat's campaign tells me other private polls -- including at least one on the Democratic side -- mirror these results. In other words, this race is closing fast. This emerging trend partially explains Frank's emergency six-figure loan to his own campaign last week, which seriously undermined his assurances that he was leading by nearly 20 points.

Fleming and Hayes note that the momentum and energy on the ground are unmistakably shifting in Bielat's favor at this stage in the game. As my full report (which is posted on the home page) details, Bielat's strong fundraising has allowed his campaign to engage in a final media push in the expensive Boston television market. I don't know if it'll be enough, but I'll defer to Bielat operatives who say there's no way Frank is leading by double-digits with five days to go. My understanding that Frank's lead stood in the mid-single digits just a few days ago.




Parting Thought

: If Bielat pulls this thing off, I might experience an involuntary Chris Matthews moment.