Calum McSwiggan, an LGBT lifestyle YouTuber, posted a picture on Facebook, Instagram, and Twitter saying that he had been the victim of an anti-gay attack in West Hollywood. McSwiggan claimed to have been attacked by three men and suffered broken teeth and required stitches.
According to the L.A. County Sheriff's Department, however, the only person bashing McSwiggan was himself. A statement released by the department said that McSwiggan's injuries were self-inflicted, and a booking photo seems to corroborate this claim. McSwiggan was arrested for vandalizing a car.
"Responding deputies were unable to substantiate the assault. Mr. McSwiggan, who had no visible injuries, was subsequently arrested after deputies observed him vandalizing a car in the 8900 block of Santa Monica Boulevard. After being booked and photographed, Mr. McSwiggan was placed into a cell by himself at West Hollywood Station. Mr. McSwiggan was then observed injuring himself with the handle and receiver to a payphone inside the cell. Medical personnel were summoned and Mr. McSwiggan was transported to a local hospital for treatment."
The booking photo: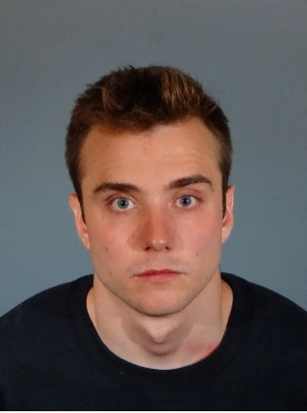 Hate crime hoaxes, like this seems to be, only make it that much harder for actual victims of crimes to be believed. This doesn't help promote any agenda except one of attention-seeking and narcissism.
McSwiggan tweeted that he has been told to not comment on the events. He's not seeing much support on Twitter. (language warning)
I've been told to say nothing before court tomorrow but staying silent here is killing us. If you're a friend just DM me for the truth.

— Calum McSwiggan (@CalumMcSwiggan) June 29, 2016
Examples:
If Calum McSwiggan DID fake being attacked, and beat himself in a cell, it's REALLY low and disrespecful to the #LGBT community.

— Christopher D. Clegg (@chrisdclegg) June 29, 2016
LGBT YouTuber #CalumMcSwiggan bashed HIMSELF after getting arrested! Here's the proof! https://t.co/V3DT0y2iuT pic.twitter.com/PIvsUkHwNh

— Perez Hilton (@PerezHilton) June 29, 2016
Even if Calum McSwiggan isn't lying about the hate crime, the fact people think he is lying says a lot about how he handles himself

— ????? (@lxthrdg) June 29, 2016
And the @CalumMcSwiggan tale thickens... pic.twitter.com/WfKmjvvPQi

— WeHo Confidential (@WHconfidential) June 29, 2016
What an #idiot. Shame on u @CalumMcSwiggan. Thnx 4 adding 2 bad rep for #LGBTQ peeps.https://t.co/rTmeEb65KS

— Armand Cucciniello (@ArmandVC3) June 29, 2016
can't wait to hear how Calum McSwiggan's fake gay-bashing was a social experiment

— roo (@_yeahsure) June 29, 2016