The U.S. Postal Service is destroying thousands of "Let's Move"-inspired stamps due to allegations from the President's Council on Fitness, Sports, and Nutrition that a few of the activities on the stamps are "unsafe." The stamps depict a variety of sporting activities, from baseball to gymnastics.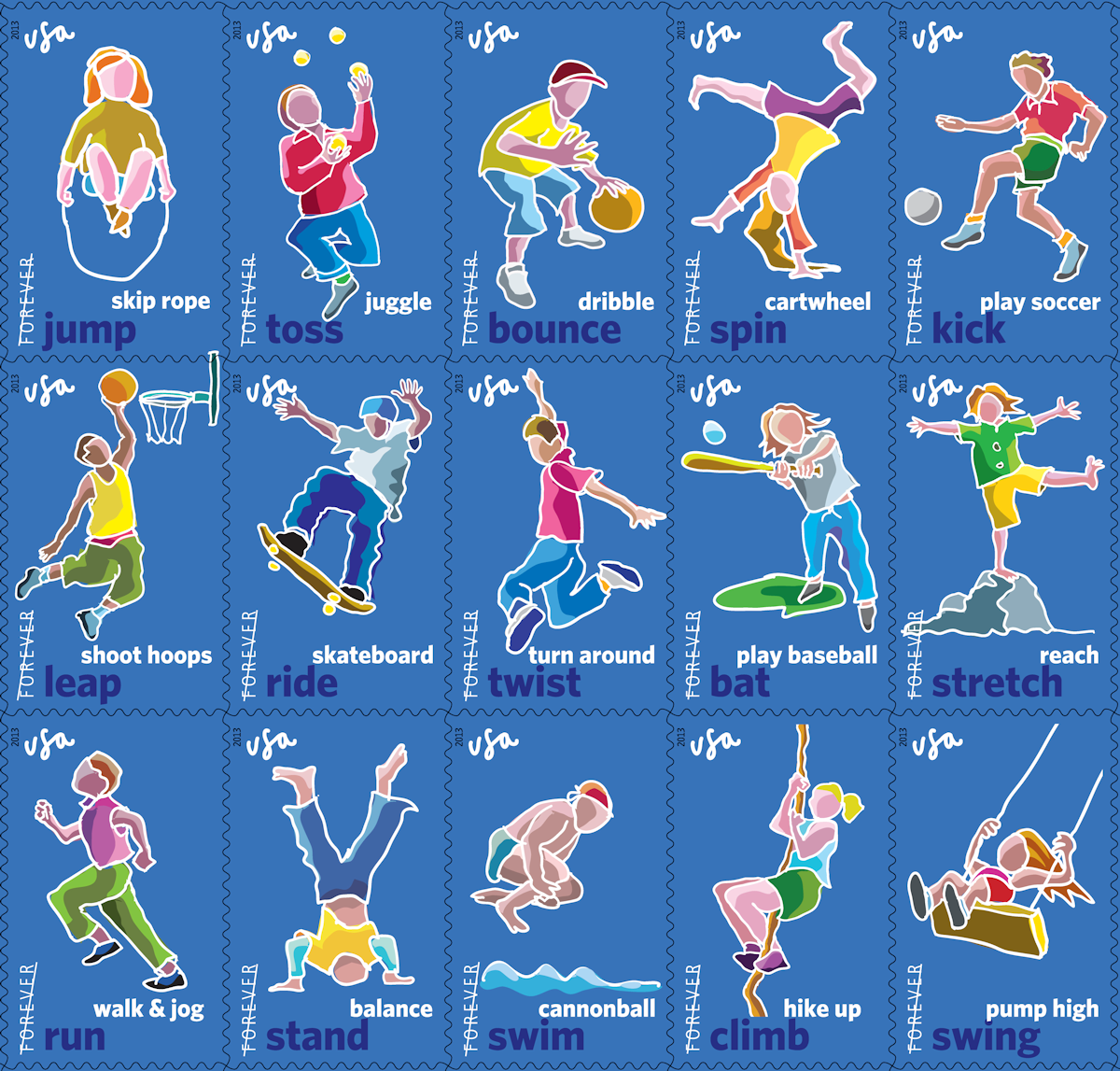 The government, however, is concerned that some of these images are not safe for people to put on envelopes as they might encourage risky behavior. The main offenders are a picture of a person doing a "cannonball dive" into a pool, a picture of someone "skateboarding without kneepads," and a picture of a person doing a "headstand without a helmet."
A. Headstand. Without. A. Helmet.
I cannot even come up with words to describe how stupid it is to recommend a helmet when doing a headstand.
A)That would probably hurt more than doing a headstand without a helmet, and
B)Who wears a helmet during gymnastics?
USA Gymnastics, the governing body for gymnastics in the United States, has compulsory routines for lower levels, which typically involve younger participants. Both the level one and level two (the lowest levels of the sport) routines include handstands—on a balance beam. Without a helmet.
This action is an absolute waste of money and resources. Considering the USPS lost millions of dollars last year, is destroying stamps really a smart thing to do?