Triggered
Matt and Storm of Townhall offer a fresh, humorous conservative perspective on today's political and cultural issues with their politically incorrect hot takes. Unabashed America First conservatives, they unapologetically take on progressives, leftists, and squishy Republicans for their nonsense.
Triggered: It's not for Libs.
Follow us on Twitter @TriggeredTHM @storm_paglia @mvespa
Send us your story suggestions... or whatever you'd like: triggered@townhall.com.
Below is your personal RSS feed link, generated just for you - please do not share it!
https://townhall.com/podcastfeed/vip/triggered?m=
You can get your link from the Podcast show page, which you can paste into the listening app of your choice. For most apps, you can do this by clicking "Add a show by URL" or "Add by RSS feed". You can find app-specific instructions below.
Apple Podcasts
Open your Library
Tap or click Add a show by URL
Paste the link above
Google Podcasts
Tap or click Activity on the bottom right of your screen
Scroll to Subscriptions on the top and then tap the 3-dot menu
Tap or click Add by RSS feed
Paste the link above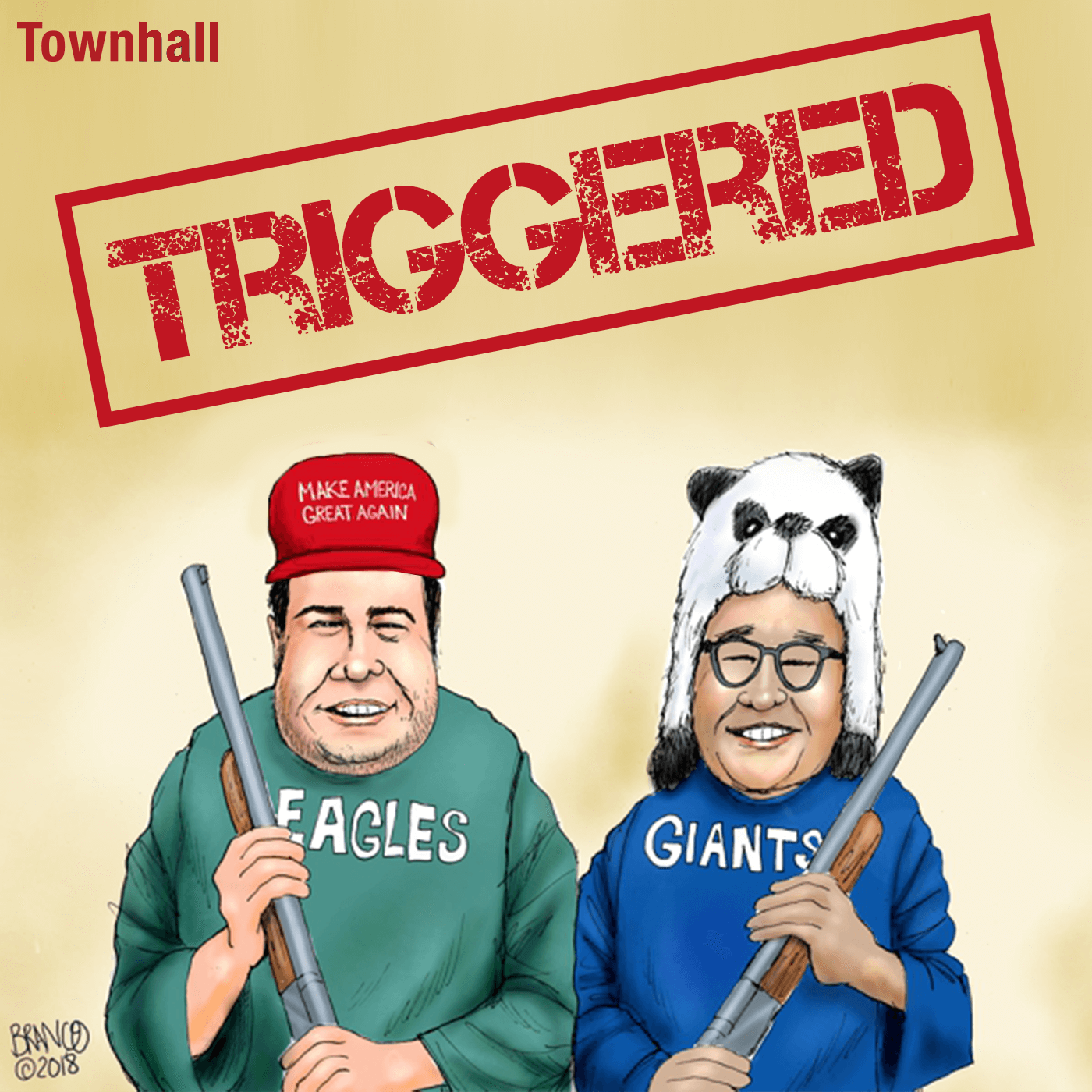 #482: Is Impeaching Joe Biden Worth It?
September 20, 2023
Storm and Matt are back to discuss the latest news of the day – from Hunter Biden's indictment on federal gun charges, Attorney General Merrick Garland testifying on Capitol Hill, House Republicans' impeachment inquiry into President Joe Biden, and more.
More Episodes
– Click to play