Same disclaimer on this post as the last one. I'm trying to get it out quickly before Sabbath dinner, so forgive me on specific dates and name spellings, where they don't show up. More explanation later, but I wanted to get something up.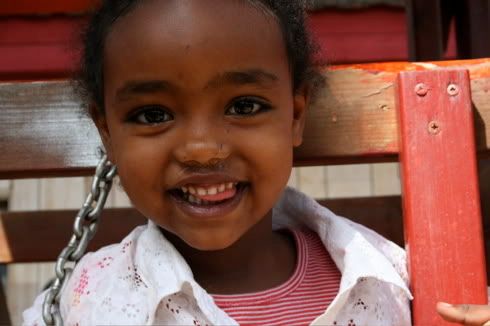 This is one of the Ethiopian, Jewish immigrants we met at an immigrant absorption center in Jerusalem. All of them live in government-funded centers for up to two years when they get to the country, so that they can learn Hebrew. The nation has to invest in some serious assimilation (private or public money) in order to cope influxes of large immigration populations into a relatively small overall population.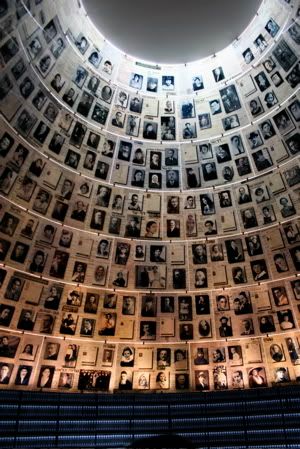 The Hall of Names, at Yad Vashem, the national museum of the Holocaust. Really poignant, the museum is also a huge ongoing, open-source project that strives to put names and stories of victims with the statistics.



That's Gaza, right past the reservoir. The tall buildings were Fatah officer's quarters until Fatah folks in Gaza were, err, removed by Hamas. We were in the town of Sederot (pop. about 21,000, I think), where we met with a woman who told us of the toll of 2,700 rockets shot into the town since 2005. Women in Sederot only put one child at a time in their cars and drive around without seatbelts, because the air-raid siren only gives you 15 seconds of warning before you have to be under cover. It's not enough time to undo carseats or move two children. She, incidentally and totally mind-bogglingly, is a pacifist (spelling corrected because I don't write so well when I'm in a hurry) who wishes to negotiate with Hamas.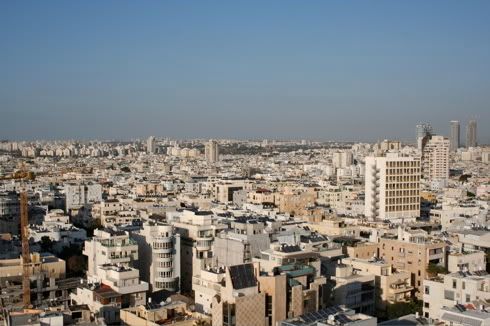 Tel Aviv skyline.


The Mediterranean in Tel Aviv.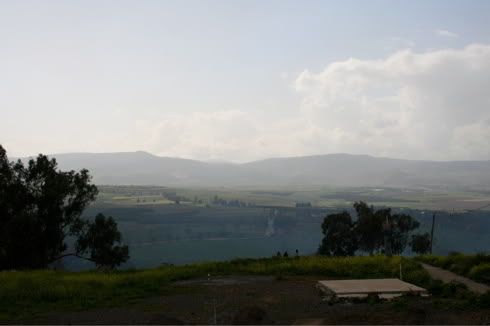 The Golan Heights.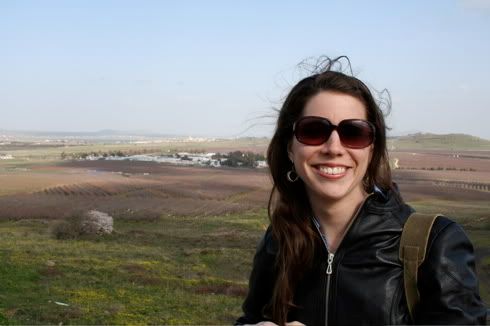 This is me, in the foreground. In the background, Syria.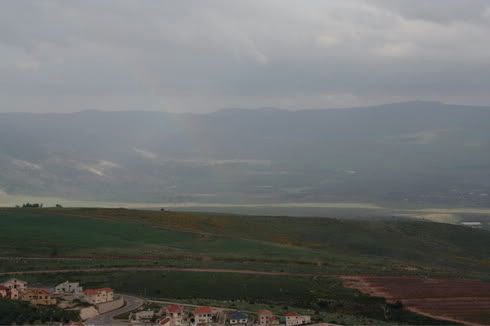 Rainbow in the Hula Valley in Northern Israel.


A military expert points out a former Hezbollah training camp (the sandy part of that hilltop), which overlooked a small Israeli town (red roofs) right on the Lebanon border in 2006. The tree line beyond the houses is the border, essentially. Talk about close proximity.