I took a short trip down US-29 yesterday to meet up with my parents near Charlottesville in the Blue Ridge Mountains. It was a gorgeous day, a short trip with open windows and plenty of country music stations. Every time I leave the city I wish there was a way I could do this job and live out there.
Thought y'all might like some pictures: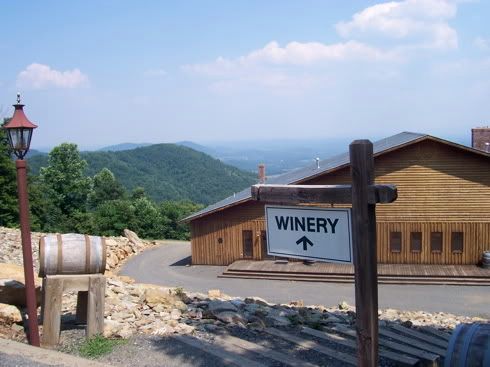 First stop, of course. A friend of the family told us it was worth the 15-minute loopy drive up a one-lane gravel road on the side of the mountain just to see the view. I wonder how overzealous wine-tasters handle the drive back down. We did a short tasting and I recommend the wine, which I don't think is orderable online, sadly. But for reference, if you ever happen to see it-- Stone Mountain Vineyards.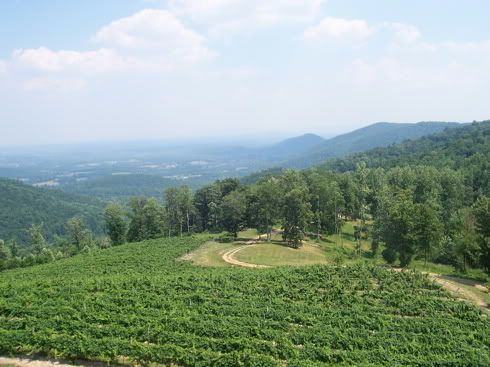 The aforementioned view.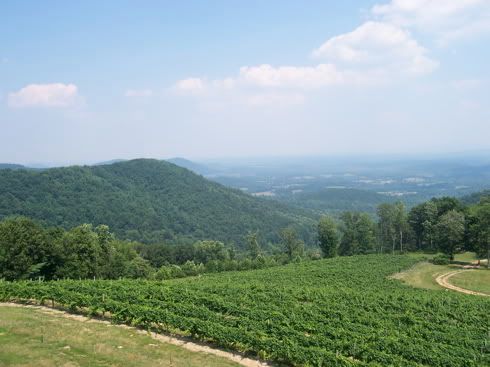 The view, now twice aforementioned, still stunning.

Riding in style to the country store. Hwy 33 seemed to be a favorite with bikers, as it should be. Beautiful with high-quality faultess asphalt.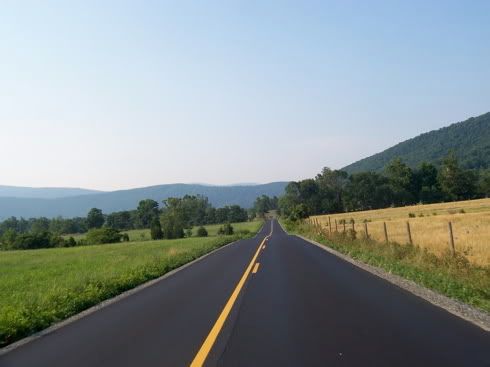 The aforementioned beauty and asphalt.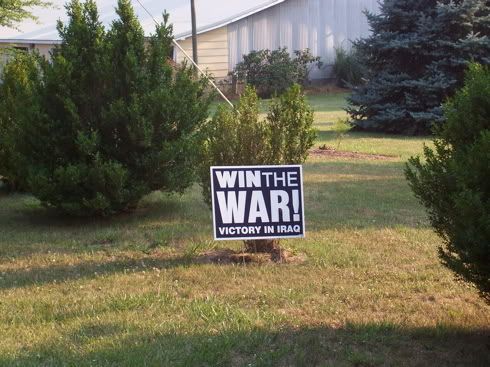 I believe I'd like to know where to get one of those. They also had a "God Bless America" mailbox and ran a "Roaring Twenties" antique car museum and antique shop, which was closed by the time I got there. Bummer.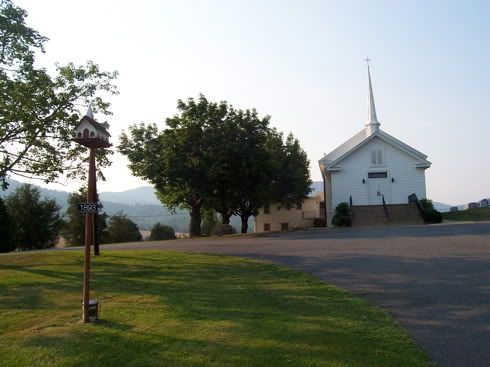 "For the LORD is the great God, the great King above all gods. In his hand are the depths of the earth, and the mountain peaks belong to him." --Psalm 95:3-4

The Lord also provideth better gas prices to those who dwell outside of Gomorrah. I mean, D.C.

Sunset in the Shenandoah.