In July, the FBI unsealed an indictment of five illegal Mexican bandits charged with the murder of Border Patrol Agent Brian Terry. On Friday, the Mexican federal police arrested one of those suspects:
Jesus Leonel Sanchez Meza is one of the five men charged with killing Terry in December 2010 during a shootout in Arizona near the Mexico border. One is on trial in Arizona and the other three remain fugitives. Sanchez was arrested Thursday in Sonora state. [...]
The release of the suspects' identities in an unsealed indictment came with the offer of a $1 million reward for information leading to their capture.

The FBI said it was seeking information related to Jesus Rosario-Favela-Astorga, 31, Ivan Soto-Barraza, 34, Heraclio Osorio-Arellanes, 34, and a man identified as Lionel Portillo-Meza, which Mexican police said was an alias of the man arrested Thursday in Puerto Penasco, Sonora.

Portillo-Meza's age and birthplace were unavailable. The other three fugitives were born in Mexico, but their hometowns were not available.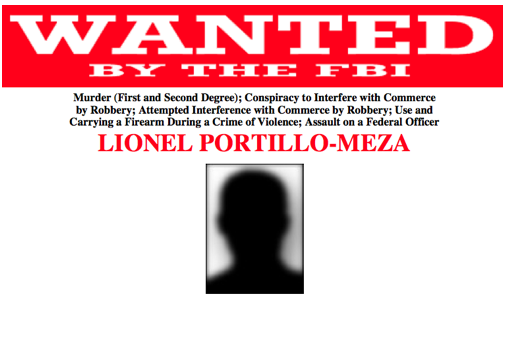 The Terry Family issued the following statement:
"This is a long-awaited arrest and a great development in the murder investigation of Brian. To the extent closure can ever be realized this is an important part of the process. However, the key issue of government accountability remains. Why was the operation that killed Brian authorized and who will be held to account? These questions must be answered no matter how high we must look to get them. The family looks forward to the pending Inspector General's report."

-Robert Heyer. Mr. Heyer was Brian Terry's cousin and serves as the Chairman of the Brian Terry Foundation.