Team Obama is keeping pretty mum when it comes to commenting on the Chicago Teacher Union strike today that left 400,000 students without a classroom to learn in. National press secretary for the Obama campaign, Ben Labolt, dodged questions regarding the matter, essentially saying the strike situation shouldn't be turned into a political football on a national level.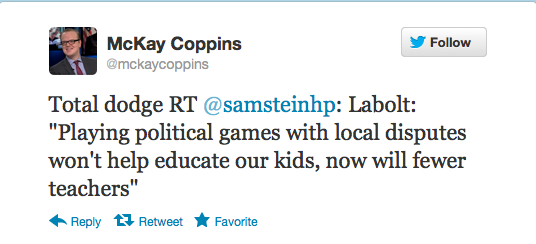 You know what else doesn't help educate kids? Teachers who choose to strike rather than show up to work.
Shortly after Labolt bolted from the real issue of teachers walking out on their students because they didn't receive a 19 percent pay increase, he started making jokes about Chicago with another Obama campaign staffer, Danny Kanner.
Kids being kicked out of school on behalf of whining adults in a violent city, isn't a laughing matter.