I've been reporting for over a week now about the University of Arizona's decision to sponsor a mock border fence in order to:

Interrupt the UA campus community's freedom of movement across the mall in order to dramatize the effects of US immigration and border enforcement policies which dramatically limit access to safe transit across the US/Mexico border.




Luckily, as the open-border groups on campus and some in the Tucson community post unrealistic signs on the fence calling for a world without borders, the UA College Republicans have brought a sad but much needed dose of reality to the immigration debate by building a memorial dedicated to Border Patrol Agents killed in the line of duty.

The following photos were taken by UA student and veteran Robert Rosinski:




The open-border groups and the University of Arizona have a different perspective: (The following photos were provided by Robert Rosinski and Arizona Border Defenders)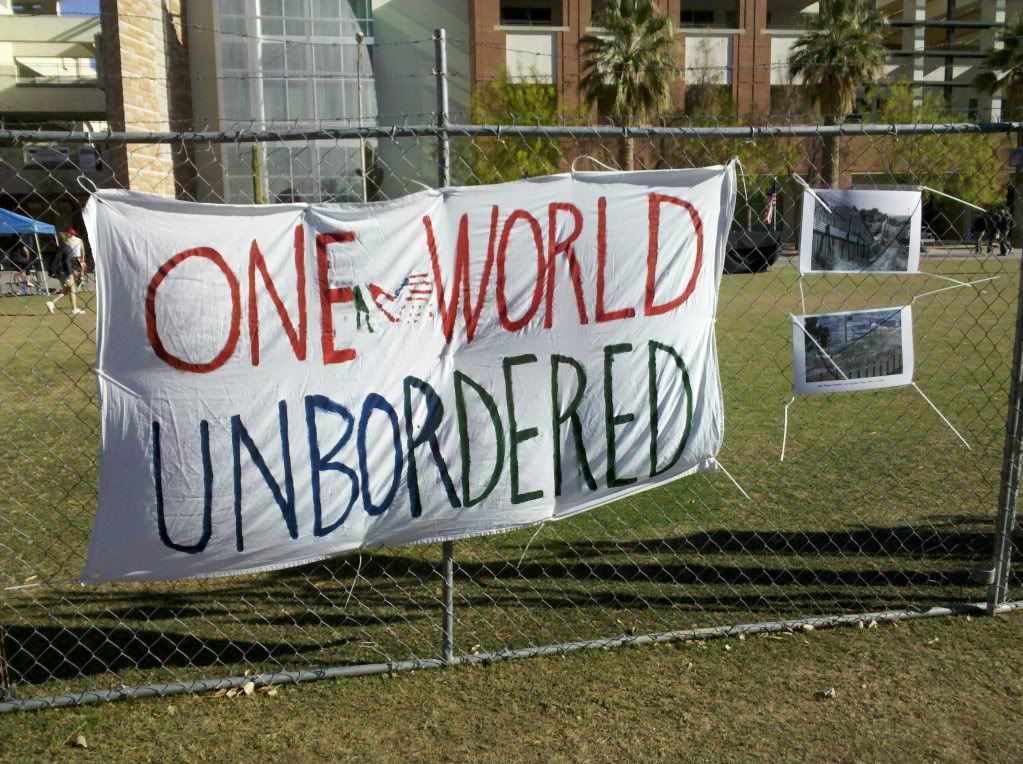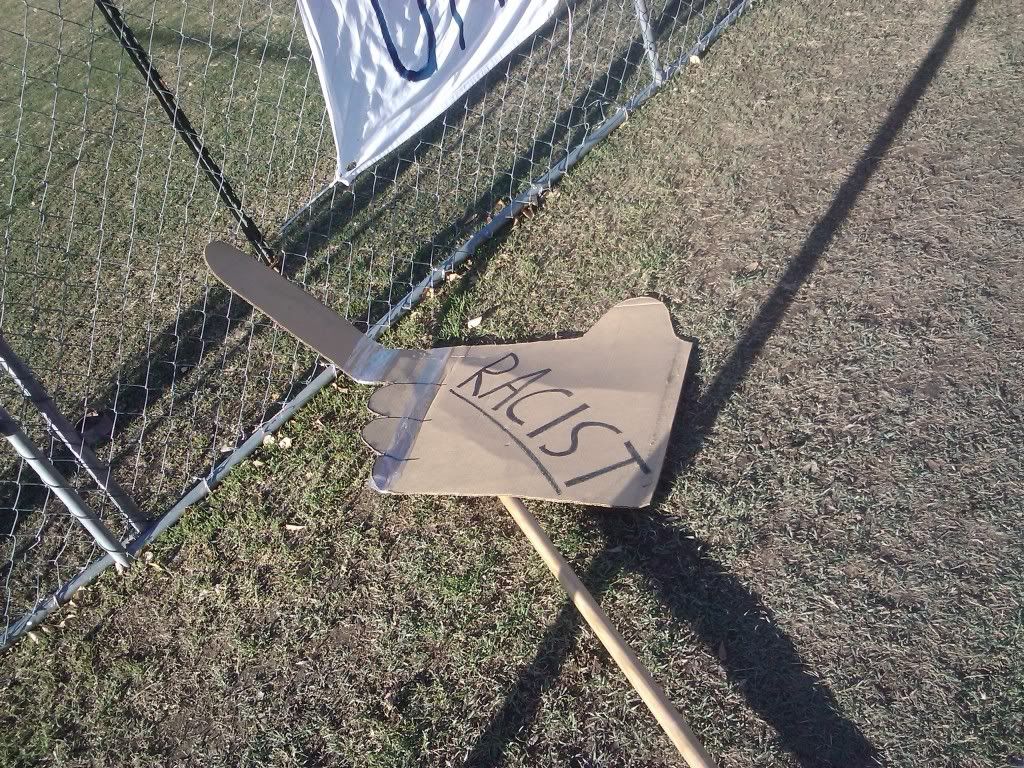 A world without borders, anarchy and racism: civility!

Members of the UA College Republicans are taking night shifts this week in order to protect their memorial from vandalism.