As I reported last week, my alma mater, the University of Arizona, is holding an "Immigration Week," without mentioning the word illegal once in their program schedule, clearly only presenting one side of the immigration issue. The open-border group No Mas Muertes or No More Deaths, has put up a mock border fence in order to "interrupt the UA campus community's freedom of movement across the mall in order to dramatize the effects of US immigration and border enforcement policies which dramatically limit access to safe transit across the US/Mexico border."

Robert Rosinski, a student and veteran at UA took the following photos today at the University of Arizona in Tucson.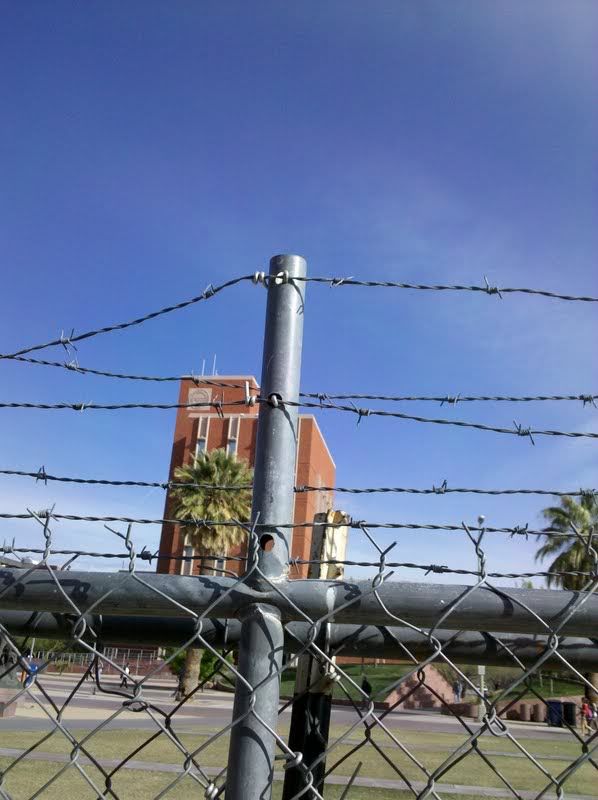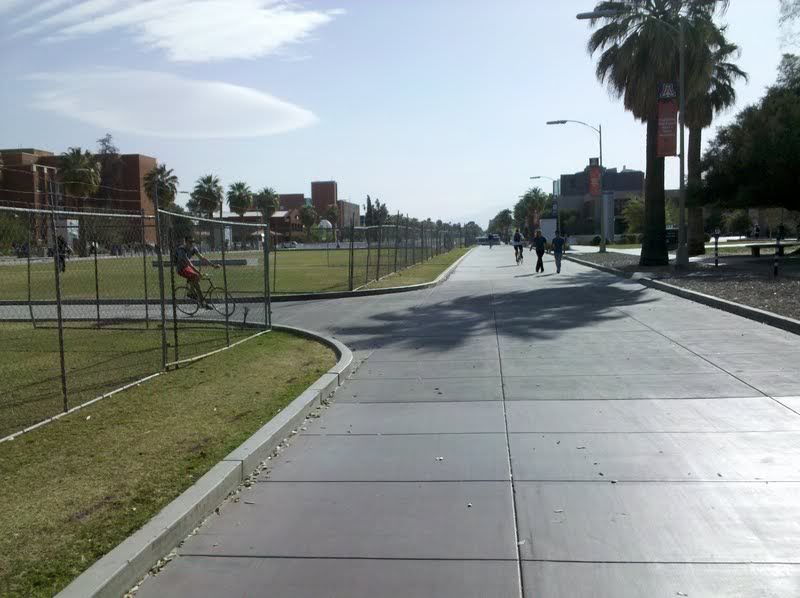 There are multiple things wrong with these photos:


No mounds of trash surrounding the mock fence as there are surrounding the real fence on the U.S.-Mexico border
No rape trees
No visible holes in the fence
No tunnels under the fence
No Border Patrol agents/vehicles guarding the fence
The mock fence is placed in the middle of a college campus, not on an international border that divides two sovereign nations
No U.S. government signs warning U.S. citizens of illegal activity in the area
etc.

Meanwhile, Mexico continues to build a border fence on the country's southern border with Guatemala, and continues to enforce the country's extremely strict immigration laws.