As millions of Americans continue to receive "the letter" in the mail telling them their health insurance plan has been cancelled thanks to Obamacare, MyCancellation.com is compiling their stories. Why? Because despite the White House trying to downplay "just 5 percent" of Americans losing their health insurance, millions of Americans losing their plans under a broken promise actually matters.
This letter in particular shows exactly how Obamacare is affecting plans.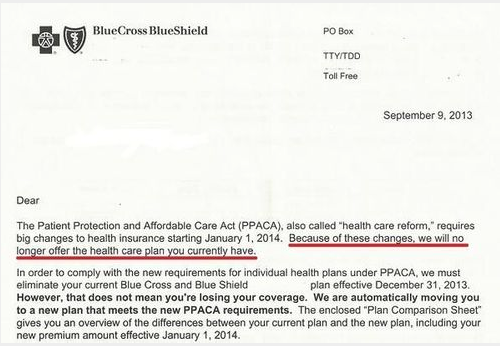 You can check out the rolling list of letters being compiled and send in your own stories here.