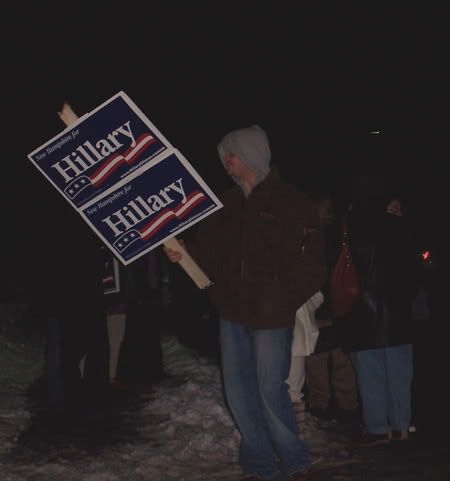 A small group of Hillary supporters by the side of the road on the way into the debate.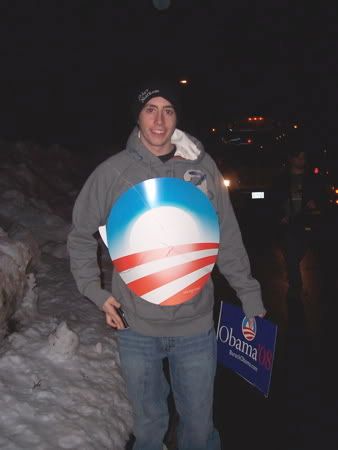 Obama!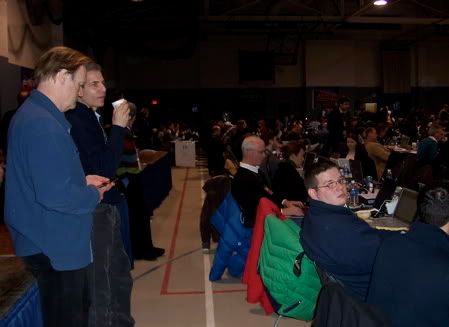 Lawrence O'Donnell, far left, wears flannel!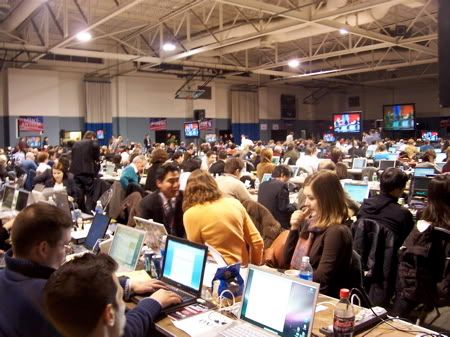 A sea of MSM! Horrors!



Tom!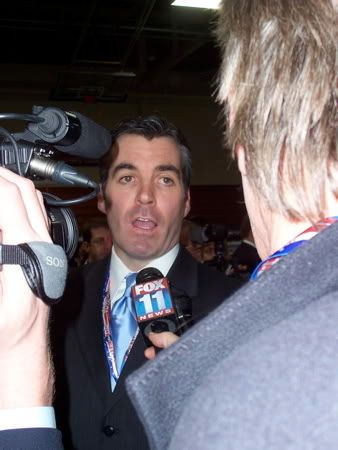 Kevin Madden talks, like spokespeople do.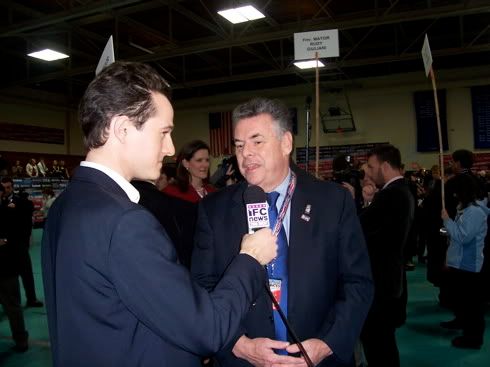 Spinning for Rudy.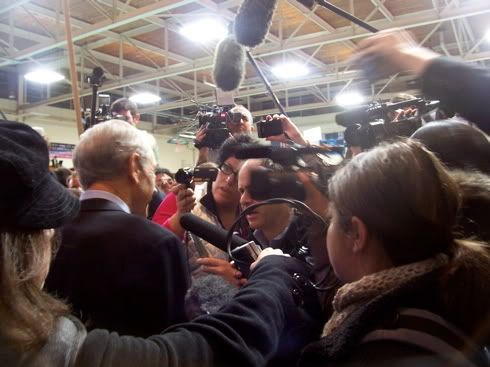 Ron Paul gets some RELOVE from reporters.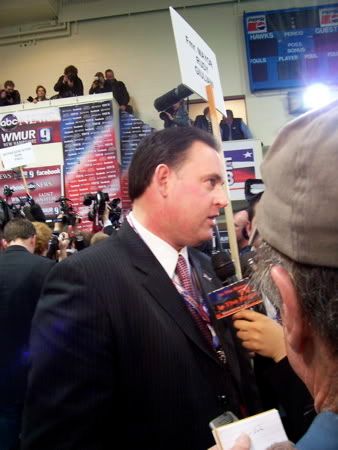 Mayor of Manchester talking up Rudy...

I'm over at the NRO symposium about the debate starring Goldberg and Steyn. Video and such from there later.