A lot of people have been talking about how they feel like they've seen the comprehensive immigration bill before. Like, 1965. Or was it 1986? Or, 1997?
1965: "The bill will not flood our cities with immigrants. It will notupset the ethnic mix of our society. It will not relax the standards ofadmission. It will not cause American workers to lose their jobs."

1986: "This amnesty will give citizenship to only 1.1 to 1.3million illegal aliens. We will secure the borders henceforth. We willnever again bring forward another amnesty bill like this."

2007: "Now it is time for action. 2007 is the year we must fix our broken system."
But it wasn't until I heard the bill's stage name from John Boehner today that I realized why it was familiar to me. You too may know it from such favorites as...
"Happy Gilmore"

"Animal House"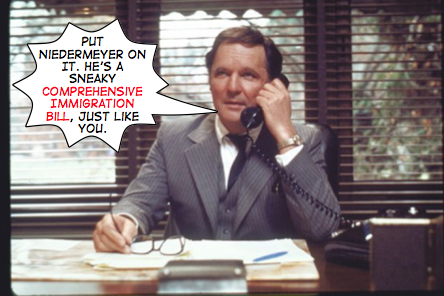 "Office Space"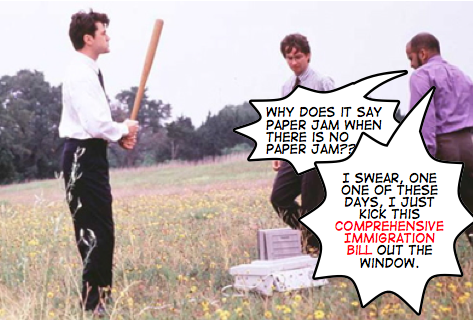 "The Sopranos"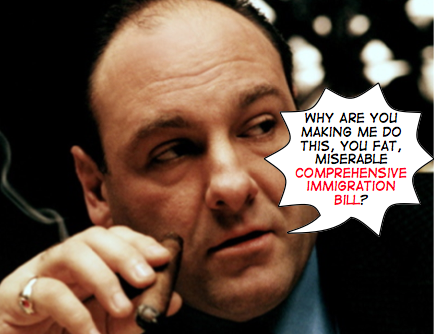 "Scarface"

and, "Tommy Boy"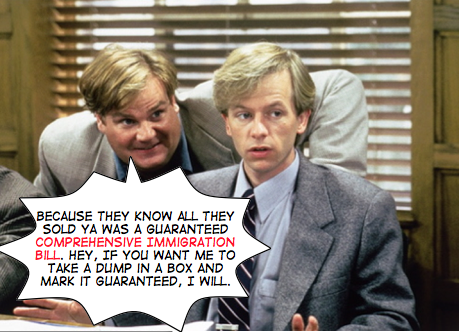 Talented and versatile.