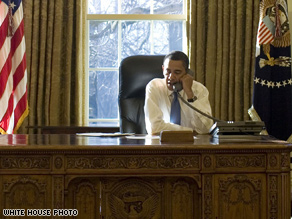 CNN notices something about President Obama. He's not wearing a jacket in the Oval Office ...


In the Bush administration, it was a rule: Jackets in the Oval Office — and now, it seems, one of the first Bush-era regulations to get scrapped in the Obama White House.

Could cardigans be far behind??

Update: My friend James Strock (author of the excellent book, "Reagan on Leadership") reminds me that before it was Bush's rule, it was Reagan's rule...