Flipper, the Dolphin, from CPAC was back in action in New Hampshire, stalking McCain at the campaign event we attended earlier. At the time of CPAC, I thought I remembered that people hypothesized he was Brownback-related, but he claims he's just a private citizen who really doesn't like Mitt. He claims to be a N.H. resident and won't tell me who he's voting for. Suspicious, but there ya go. He says he'd determined to follow Mitt through the state.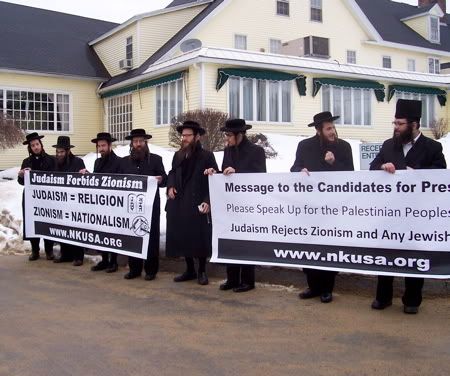 These guys are all over today, to get their word out before Bush goes to Jerusalem.




The scene outside. We wanted to go sledding, but alas, had to move on to a McCain event. More pics from there in just a second. I didn't get pics of Mitt because my vantage point was terrible, and behind the podium.