Just got this in my inbox: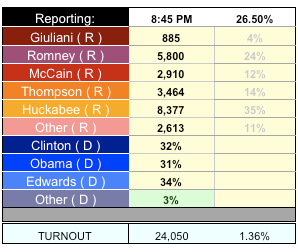 Fox is calling it for Huckabee with 15 percent reporting. Not sure what's the deal. That does seem awfully early.

Update: Mitt just conceded that "the first round went to Mike."

Update: Drudge has Fred at 17 percent, in third place, which would be good news for them.