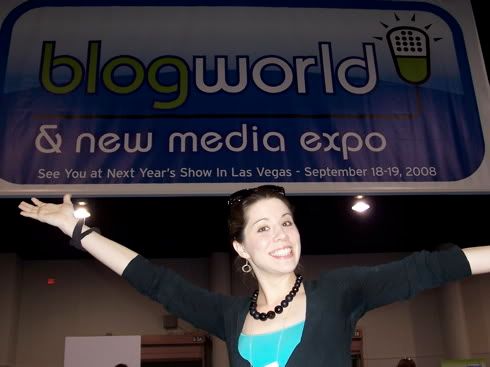 Hey guys...we're partaking in the Blogworld Expo today, here in Vegas (Could you tell by my make-up last night on O'Reilly that I was in Vegas? Sheesh!).

I've run into some Blackfive folks, a friend from Spousebuzz, and I hear Jim Hoft is around here somewheres.

I'm on Capt. Ed's Blog Talk Radio show between noon and 1 p.m. (That's Pacific Time, so between 3 and 4 EST), and on Hugh's radio show at 5:20 p.m. Pacific.

I'm gonna run around and take some pictures and get some film. I'll be back.