If you're one of the roughly 2 billion Christians celebrating Easter today and you haven't yet tried the Bing vs. Google challenge, it may be a good day to give it a shot. Today's 'Google Doodle' celebrates the birthday of leftist labor leader Cesar Chavez rather than Easter Sunday. Via Breitbart:
March 31 marks the birthday of National Farm Workers Association (later United Farm Workers) co-founder Cesar Chavez. Chavez, who was trained by Saul Alinsky in the tactics of community organizing, has become a cult figure in California due to his organization of agricultural workers. March 31 also happens to be another important date this year: Easter. So, naturally, Google's current logo features a graphic of Chavez's face, rather than anything having to do with Easter.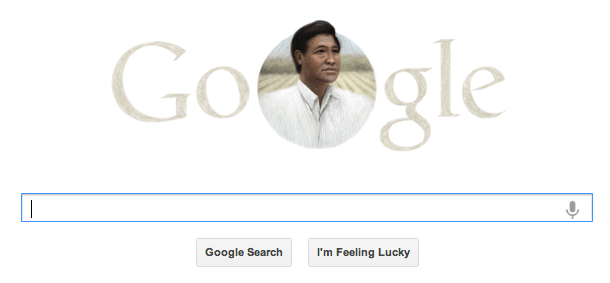 Bing's background on the other hand features a secular tradition associated with Easter rather than a religious theme, but hey—it sure beats Cesar Chavez.