If you attended the Republican National Convention in Tampa this week, you probably laughed, you maybe even cried, you likely partied and you definitely didn't sleep. But both for those who attended and those who watched from across the nation, we wanted to recap some of the best moments of the convention leading up to Mitt Romney's speech:
-- Paul Ryan's Mom
It was perhaps the most genuine moment of an event where every detail is planned to the final second—when Paul Ryan declared his mother his role model, had to wipe his eyes, the audience wept and clapped, and their outpouring of response was so powerful that Ryan's mom finally had to stand up and acknowledge the applause. Well done, mom!
-- Condi Rice, Superwoman
Is there anything that Condi Rice can't do? Even the cloistered membership of Augusta National has opened up to her. There was a powerful moment in her convention speech Wednesday when she talked about the courage her parents gave her to dream big in the face of racism:
"And on a personal note– a little girl grows up in Jim Crow Birmingham – the most segregated big city in America - her parents can't take her to a movie theater or a restaurant – but they make her believe that even though she can't have a hamburger at the Woolworth's lunch counter – she can be President of the United States, and she becomes the Secretary of State."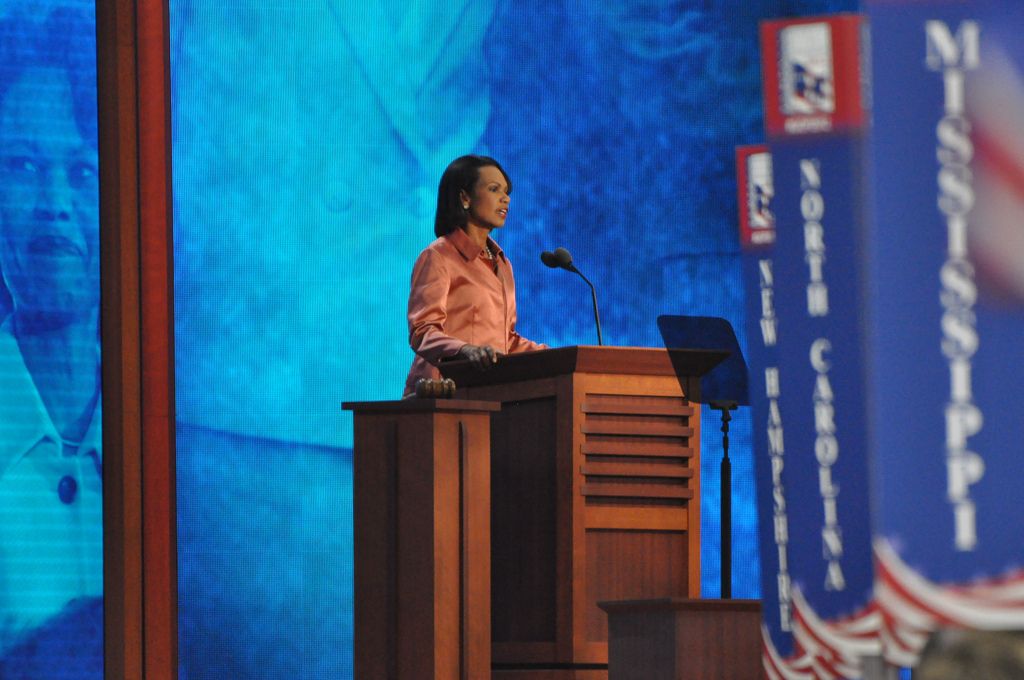 -- Crowd Goes Wild for Olympians
On Thursday, around an hour before Mitt Romney took the stage, a group of Olympians including figure skating legend Scott Hamilton took the stage, with skeet shooter Kim Rhode speaking eloquently on how America needs Mitt Romney and Paul Ryan's leadership. But the most powerful moment of the dynamite segment was the introduction and remarks of Mike Eruzione, who captained the 1980 U.S. Olympic men's gold medal hockey team. The crowed broke out into a "USA!" chant as he was announced.
- Ann Romney's Speech
The wife is always right, right? Well, then, here's what Ann Romney said in her speech Tuesday: "No one will work harder. No one will care more. No one will move heaven and earth like Mitt Romney to make this country a better place to live!"
-- Susana Martinez on How She Became a Republican:
Before I ran for district attorney, two Republicans invited my husband and me to lunch, and I knew a party switch was exactly what they wanted. So, I told Chuck, ``We'll be polite, enjoy a free lunch, and then say good-bye.'' But we talked about issues -- they never used the words Republican or Democrat, conservative or liberal. We talked about many issues, like welfare, is it the way of life or hand up? Talked about size of government, how much should it tax families and small businesses? And when we left that lunch, we got in the car and I looked over at Chuck and said, "I'll be damned. We're Republicans."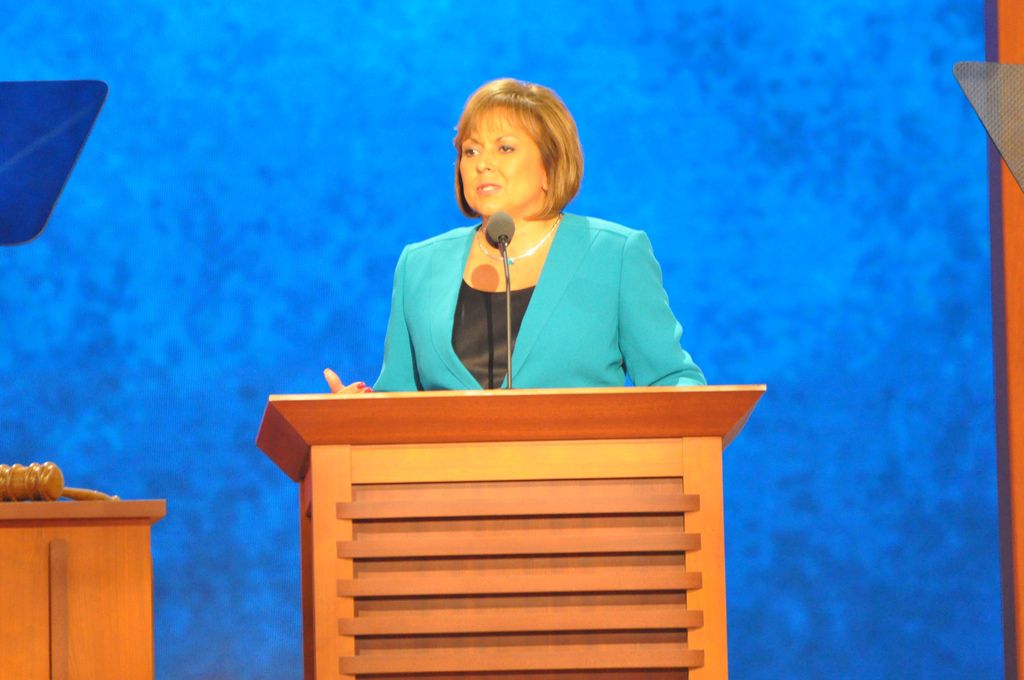 7. Romney Family Video
This video played a little before Mitt Romney took the stage Thursday, and it was perhaps one of the best and most effective statements of the entire convention. The below version only caught a part of it, but even that is worth watching.
8. Clint Eastwood made our day: he walked onstage.
"Save a little for Mitt," he joked at the audience's applause.
His appearance seemed somewhat unscripted, and was occasionally hard to follow, but he hit a nerve with the audience when he stated, "You, we, we own this country," and added, "Politicians are employees of ours."
"When somebody does not do the job, we've gotta let them go," he said.
The audience went wild.