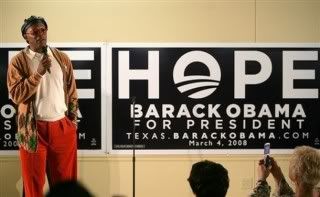 Actor Samuel Jackson, aka "Shaft", donated $50,000 to help defray Barack Obama's inauguration costs.

There are lots of celebrity names among those donating a hefty $50,000 each towards President-elect Barack Obama's inaugural expenses.

Among Obama's big-name $50,000 donors are George Soros, Samuel Jackson, Rachael Hunter, Sharon Stone, Halle Berry and Jamie Foxx.

Obama's inaugural committee has voluntarily posted their donors online in a searchable format where donors can be identified by amount given, employer, city, state or zip code. All donations more than $200 are disclosed.

Unlike election donations, which are capped at a much smaller amount, individuals are allowed to donate as much as they like to help pay for the president's inauguration. Obama's inaugural team, however, is refusing to accept donations more than $50,000 per person.

You can view the database HERE.