When you visit WhiteHouse.gov, scroll to the bottom of the page and click on "Presidents," you expect to see a page listing our past presidents' biographies and their contributions to American history. Each President used to have their own bio, separate from other presidents, until now. Someone in the Obama administration has made the decision to add a line or two to some of the presidential bios about.....President Obama.

President Dwight D. Eisenhower: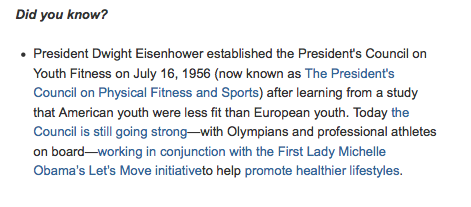 Browse through the rest here.