February 8, 2016
My Return of Serve
Dean Barnett
9/28/2007 8:55:31 AM - Dean Barnett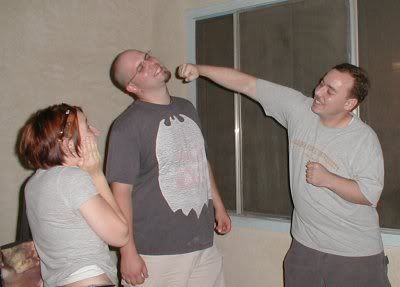 Patrick definitely tagged me. Allow me to offer just a couple of things of a factual nature by way of response. Other than that, I'll let the posts stand as they are:
1) Patrick is right that I simplified Fred Kagan's background. His standing as a super-qualified expert, though, only further makes my point. Kagan wrote about the surge for the Weekly Standard, a magazine with fewer readers than the Daily Kos. And yet it moved the debate, and altered the political scene more profoundly than any opinion piece of the decade. In other words, nothing has the potency of a powerful idea. The blogosphere's potential to produce ideas is the real gold in them thar virtual hills.
2) Going just by the numbers, Patrick overstates the potential potency of blogospheric fund-raising. Patrick writes, "But don't underestimate the millions -- yes millions -- of activists who will be inspired to give money next year." Something may inspire these millions – yes millions – but it won't be reading blogs. Check out our sitemeters. The most popular center/right blog doesn't even approach having one million readers (or even a half million readers), let alone additional millions of readers.
3) Sorry – I'm going to sneak in a more theoretical point. In regards to the relative online success of raising money for Colonel Jim Ogonowski who's running in a congressional special election against Paul Tsongas' tediously liberal widow, Patrick writes, "It's all about knowing what buttons to push and picking the right battles. "
While the button to contribute to his campaign has become ubiquitous on this site, I haven't seen any commentary on why electing Ogonowski is "the right battle". I had Colonel Ogonowski on the radio last Sunday, and he's the kind of conservative who talks about what a big mistake it was to invade Iraq and how we have to get the troops home. He spends the rest of his time lamenting the partisan divide in Washington. Obviously, to win in greater Boston, he has to say rubbish like this, and he would certainly have my vote. He also seems like a great guy.
But will he be the kind of congressman who will forward the agenda of the right-roots? Is he the kind of Republican that conservatives who don't have to breathe the fetid air of Cambridge should be excited about? Or is the right-roots' lodestar merely electing people who aren't Democrats? If so, that sounds a lot like Kos's philosophy.
You might want to check with Markos to see how his political tactics have translated into real world change. Hint: Markos' tactics have been outflanked by Fred Kagan's ideas.
Compliments? Complaints? Contact me at Soxblog@aol.com.