February 14, 2016
Surprise! Bollinger's Speech Gets an A
Dean Barnett
9/24/2007 2:38:44 PM - Dean Barnett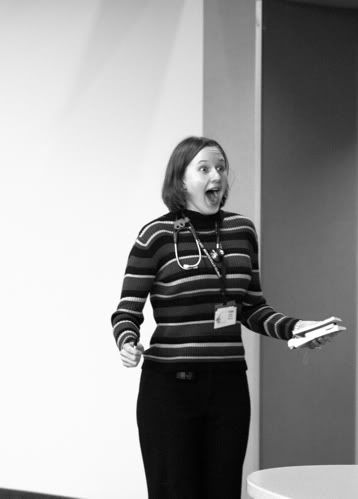 I can't pretend to understand Lee Bollinger. I'm not sure why he invited Mahmoud Ahmadenijad to disgrace his campus, and whether the invitation was a ruse to get the diminutive dinner jacket on the same stage so the Dean could blast the Mahdi with the Mahdi's list of horribles. Regardless of how stupid inviting Ahmadenijad to the Columbia was in the first place, let's give Bollinger credit for standing face-to-face with evil and calling it out.
If you didn't see Billinger's speech, you have no idea what I'm talking about. Suffice to say, Bollinger used the occasion to deliver a Sister Souljah moment on behalf of academia. His attack on the Mahdi was withering, something so harsh that it could have sprung from the modem of a conservative blogger. Bollinger's speech today, for what it's worth, gets an A . The Mahdi, clearly with hurt feelings, labeled the speech a "wave of insults."
Will the rest of the left follow Dean Bollinger's example? Not likely. The Daily Kos has a diary up reviewing Ahmadenijad's Daily Press Club speech that concludes, "I have to say that I think our government and the MSM have really spun us on Iran and this guy… He ain't such a bad man."
Dean Bollinger, if you want to be fair about things, has either partly or fully rehabilitated his reputation with his speech today. Believe me, I didn't expect to be typing those words. The rest of the American left sadly has a lot of growing up left to do.
Compliments? Complaints? Contact me at Soxblog@aol.com