ToResistIsFutile: Talking about Mitt's Mormon Cult...? The one where they wear Magic Underwear?! LMFAO!
The Obama campaign store is getting....creative? Artists on Team Obama thought it would be a good idea to replace the stars and stripes with streaks and an Obama O so they could sell it to fans in the campaign shop.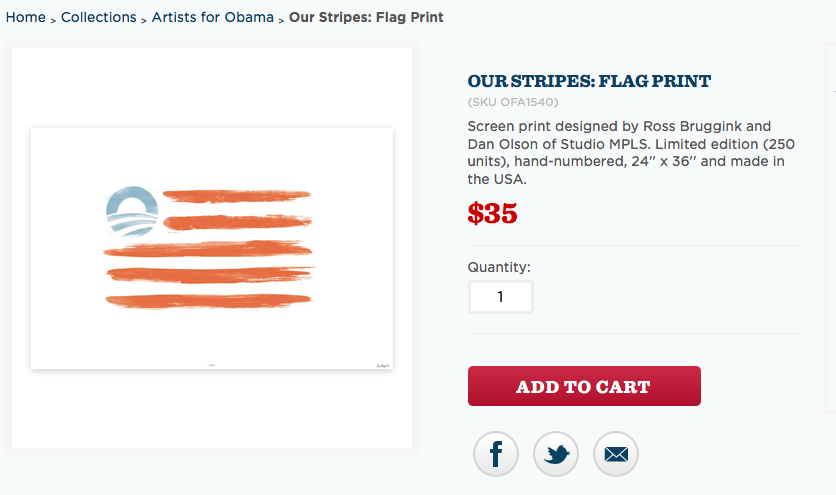 This by all means this is a step too far, however it is representative of how some Obama supporters actually feel. For example, remember the woman who thought she was going to get "Obama money?"
Tuesday, December 10 | 09:36 PM ET
Tuesday, December 10 | 09:36 PM ET
Tuesday, December 10 | 09:36 PM ET
Tuesday, December 10 | 09:36 PM ET