Ok, now it's beginning to be a bit of a stretch. MR and team are behind in the polls no matter how you slice it. They have not convinced the masses how bad BO is for the country. They are tip toeing around calling him a really nice guy- just misinformed you know- and then politely asking the audience, "please vote for me". Are you kidding me! That's a campaign! The way you make your case is to holler – I mean holler about what a terrible job BO has done- after all you have plenty of actual evidence, impugn his socialist philosophy with actual quotes from his past, and paint him and the Dems as radical extremists. All, mind you, all without having to embellish on the truth. The evidence stands on its own. If I were running the Romney campai
President Obama's plans to run on his self-defined rock solid record on terrorism aren't playing out as expected post Libya attack. A new Bloomberg National Poll shows voters trusting Mitt Romney to be tougher on terrorism than President Obama.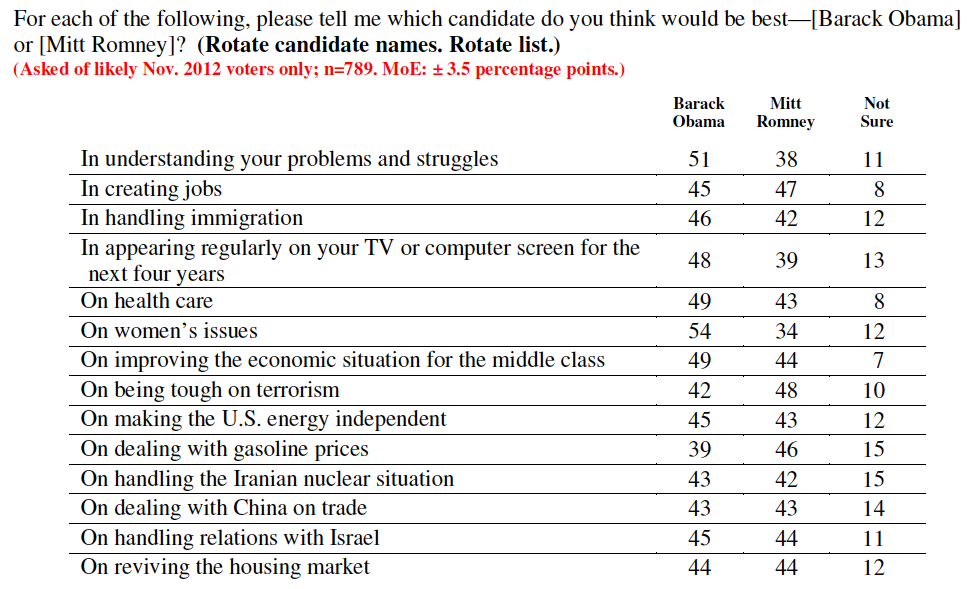 As Congressman Allen West said, the killing of Osama bin Laden is not foreign policy, despite what the Obama campaign continues to push. Not to mention, the administration's blatant lying to the American people about what happened in Libya isn't helping Team Obama either.