YesWeDidYesWeCanYesWeWill Wrote: 3 minutes ago (12:01 PM) "Wing-Baggers sound like screeching chimps...also throwing a lot of feces around... See ya later Redneck Chimps!" Not if we see you first...
The Obama campaign store is getting....creative? Artists on Team Obama thought it would be a good idea to replace the stars and stripes with streaks and an Obama O so they could sell it to fans in the campaign shop.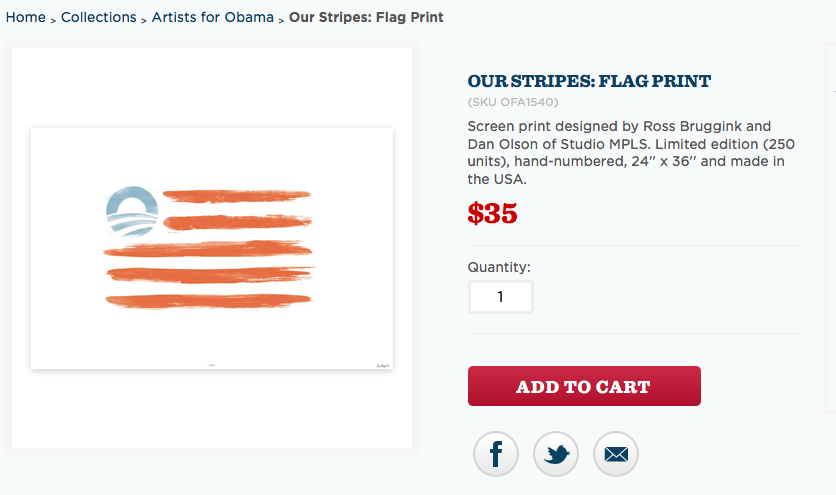 This by all means this is a step too far, however it is representative of how some Obama supporters actually feel. For example, remember the woman who thought she was going to get "Obama money?"