"I apologize for the mistake." - Brian Ross You slug, it never would have been a mistake if you were an ACTUAL journalist and had any professional ethics whatsoever, but you and your kind are in such a goddamed hurry to villainize the people you hate with all your heart, you can't wait for something as provincial as fact checking. Burn in hell, you båstards.
ABC's Brian Ross may have apologized for linking Colorado Tea Party member James Holmes to the alleged violent "Batman" shooter who killed 12 and wounded 59 others in the early morning hours today, but that hasn't stopped threats against Holmes from rolling in. More from Twitchy: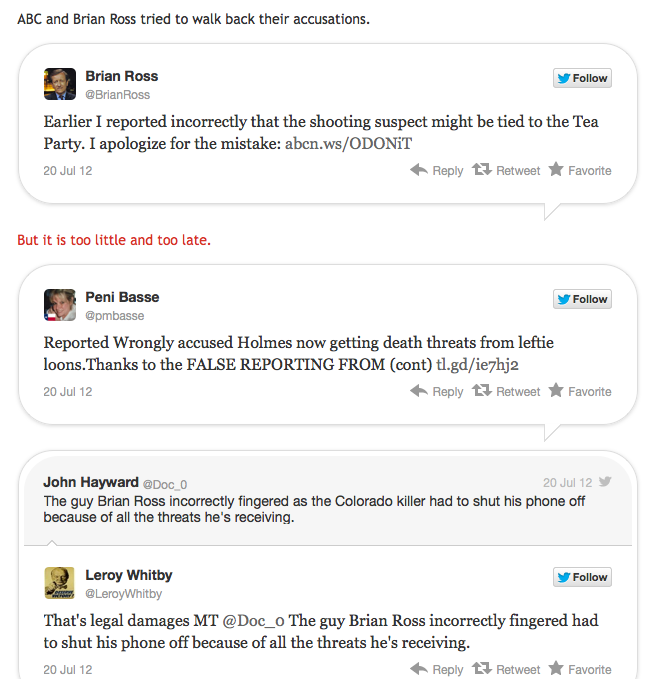 More from Breitbart:...