What do all these comments and those below have to do with the price of wheat? Whether Stacey had enhancements [she probably did] or not is not germane to her opinion. Nor is her career status important. What's important is that a former Obama supporter has seen the light and finally understand the damage Obama has brought to America. And like her, I say Obama has to go in favor of Romney!
Stacey Dash is a black actress who first became famous for her role in the classic movie "Clueless." Last weekend she tweeted about her support for GOP Presidential Candidate Mitt Romney. In 2008, she voted for Barack Obama.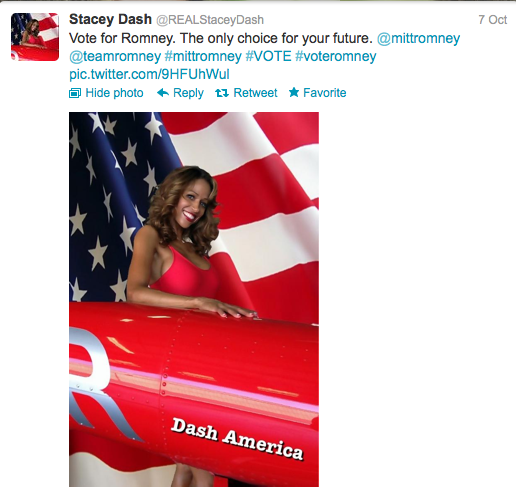 Her tweet set off a firestorm of hate against her. Regardless, she defended her decision to endorse Mitt Romney last night on CNN's Piers Morgan.