The act which consummated her admission into the Union was something more than a compact; it was the incorporation of a new member into the political body. And it was final. The union between Texas and the other States was as complete, as perpetual, and as indissoluble as the union between the original States. There was no place for reconsideration or revocation, except through revolution or through consent of the States. Considered therefore as transactions under the Constitution, the ordinance of secession, adopted by the convention and ratified by a majority of the citizens of Texas, and all the acts of her legislature intended to give effect to that ordinance, were absolutely null.
The idea of Texas seceding from the Union is a long time joke, but a secession petition on WhiteHouse.gov has received enough signatures to be seriously reviewed by the White House.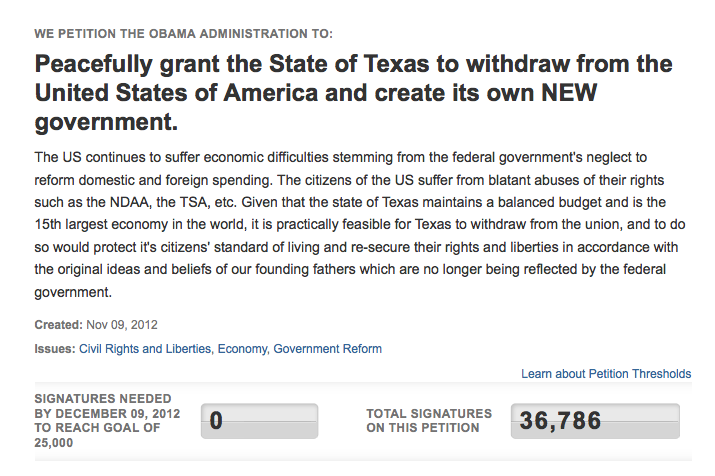 This isn't quite the equivalent of the Declaration of Independence, but in the digital age, you could say it's similar.