Texas12 Wrote: (11:35 PM) ." Ghandi frustrated the British with passive resistance in India. " .. In every revolution in the world except ours the people had nothing to lose Look at the Indian Revolution and French revolution. The people were destitute and starving. But in the US revolution the founders were Wealthy men. They were some of the most wealthy in the nation and most of them lost everything in the revolution. They pledged "our Lives, our Fortunes and our sacred Honor." Now we have people calling for secession. They Know it will never be agreed to. So will you really lose everything? See your families destroyed? Your houses and property confiscated ? Remember the National Guard fired on unarmed protestors in OH
The idea of Texas seceding from the Union is a long time joke, but a secession petition on WhiteHouse.gov has received enough signatures to be seriously reviewed by the White House.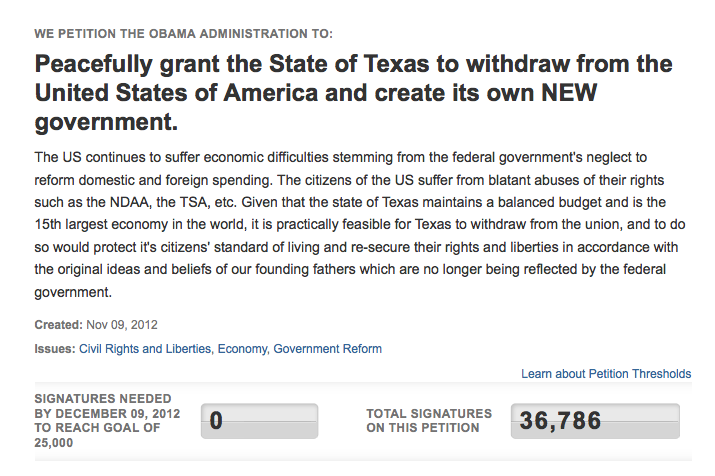 This isn't quite the equivalent of the Declaration of Independence, but in the digital age, you could say it's similar.