Anonymous17480 Wrote: 1 minute ago (8:50 PM) We will be happy to go. And, we will be free of unpatriotic, un-American liberal snobs like you. .................. Wife just asked why I laughed so hard.... The guy who wants to commit treason against the USA and LEAVE the USA says someone else is "unpatriotic, un-American" Good one!!!! Irony thy name is Anonymous17480.
The idea of Texas seceding from the Union is a long time joke, but a secession petition on WhiteHouse.gov has received enough signatures to be seriously reviewed by the White House.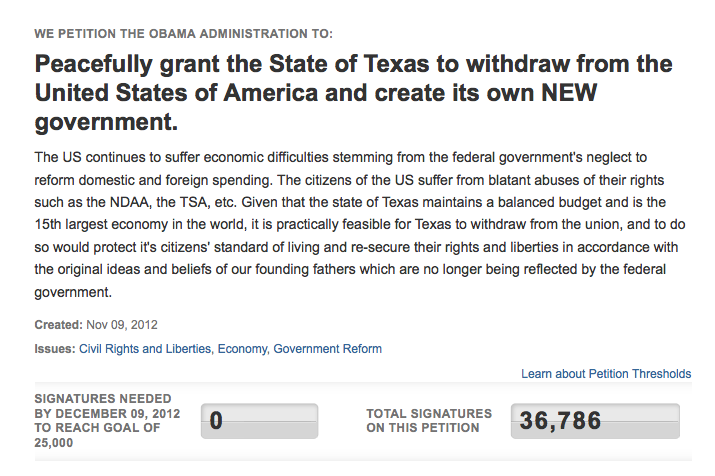 This isn't quite the equivalent of the Declaration of Independence, but in the digital age, you could say it's similar.