I won't say you're wrong - it was largely about independence and state's rights. But the focal points that they chose as their reasons for secession were what ultimately doomed their efforts, and slavery was a huge one. The tariffs probably ran a close second, being essentially intranational economic warfare. But what else? What reasons did they truly have to secede? What rights of theirs were truly being violated? History is not kind to rebels without causes. Heck, I daresay we've more reason *today* to secede than the South had in the 1860's. But neither of our straits compare to what our founders endured before finally writing the Declaration.
The idea of Texas seceding from the Union is a long time joke, but a secession petition on WhiteHouse.gov has received enough signatures to be seriously reviewed by the White House.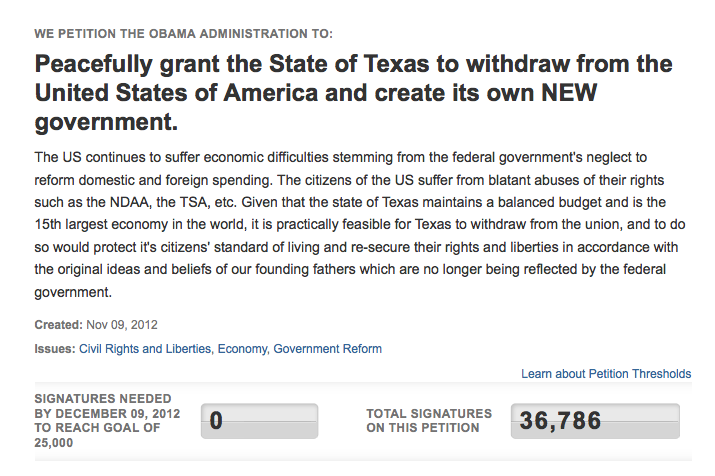 This isn't quite the equivalent of the Declaration of Independence, but in the digital age, you could say it's similar.