The tariffs were bad, sure. But a legitimate reason to secede they were not. They seceded due to the fact that their economy, which depended on slave labor, was under attack. THEY were violating natural rights, and had no place trying to claim doing so as a freedom they were entitled to. You can't say "My rights are being violated; I'm going to secede," if you yourself are refusing to acknowledge the natural rights of your enslaved countrymen. It WAS rebellion - but so was our Revolution. The difference was that the colonies endured real abuse after endless attempts at peaceful resolution. The Confederacy didn't. So you're right, the Civil War did not establish that secession is not an option. But neither was the Confederacy legitimate.
The idea of Texas seceding from the Union is a long time joke, but a secession petition on WhiteHouse.gov has received enough signatures to be seriously reviewed by the White House.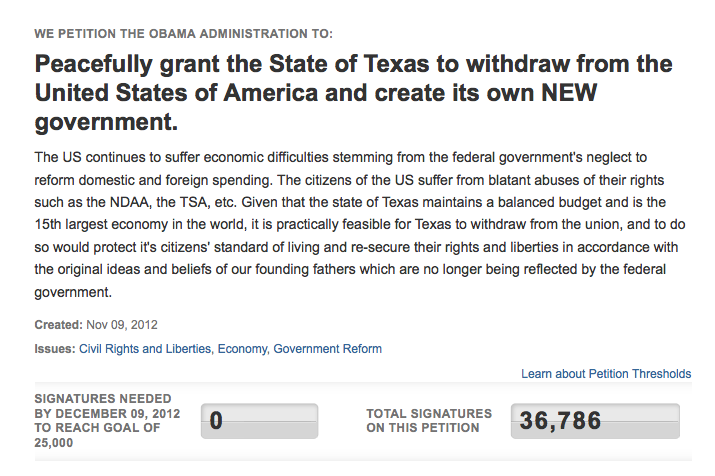 This isn't quite the equivalent of the Declaration of Independence, but in the digital age, you could say it's similar.