yaah 330 million times ! isay we use NDAA on him no judge jury its good enough for us its good enough for him his own work.
New York Times White House Correspondent Mark Lander took to Twitter yesterday and admitted the number of people attending President Obama's campaign rallies is less than impressive, especially so close to Election Day.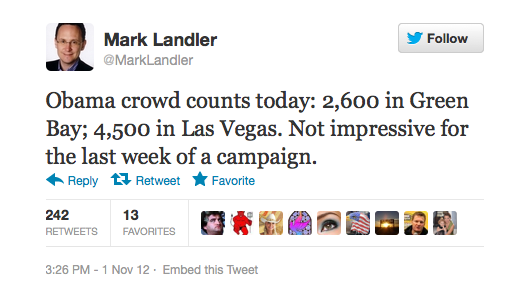 Maybe Obama isn't getting crowds in Las Vegas because of this:
A careless remark by President Barack Obama about Las Vegas has triggered a furious backlash from Nevada's cash-strapped gambling city and a key Democratic ally fighting a tough re-election battle in the...