I have grandchildren, right where you live, whom I would five my life for. I have NO intention for this mess to stay on their parents' minds. I am perfectly willing and able to do the footwork. Further, I don't intend to let the GOP RINOS and CINOS of TH to shut me up, either. I'm mad as hell and won't get over it until the job is done.
The idea of Texas seceding from the Union is a long time joke, but a secession petition on WhiteHouse.gov has received enough signatures to be seriously reviewed by the White House.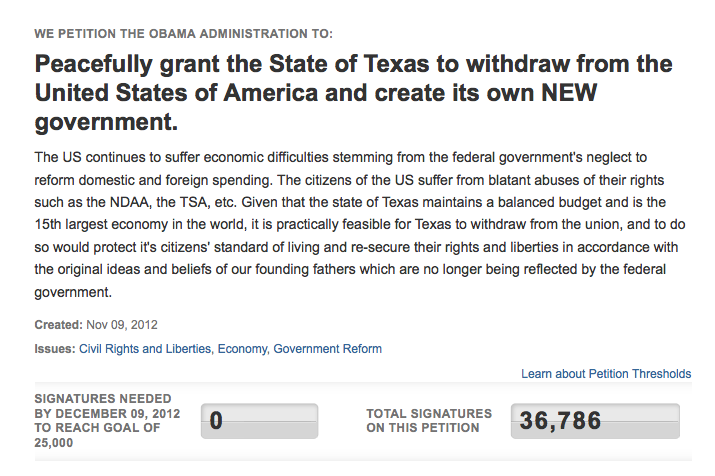 This isn't quite the equivalent of the Declaration of Independence, but in the digital age, you could say it's similar.