PetermanHighcock: Thanks for the head's-up, just read it - and absolutely LOVED this post on it by indeptex53: "Hillary: While your under there, please change the oil and filter, lube the chassis and check the differential. Hussein needs it to continue his campaigning. Karma is a real beetch, isn't it? Regards, Vince Foster"
Stacey Dash is a black actress who first became famous for her role in the classic movie "Clueless." Last weekend she tweeted about her support for GOP Presidential Candidate Mitt Romney. In 2008, she voted for Barack Obama.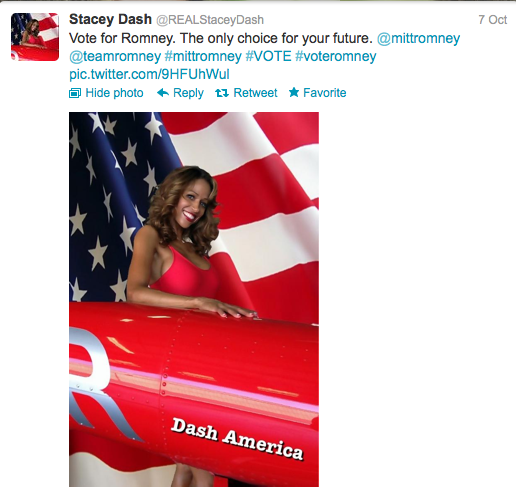 Her tweet set off a firestorm of hate against her. Regardless, she defended her decision to endorse Mitt Romney last night on CNN's Piers Morgan.