'Coming Out' as a conservative in Los Angeles is equally as hard as 'coming out' for a gay person in a small Midwest town! None of my friends know I'm conservative! I find like-minded conservatives in LA at conservative rallies and parties to be around others who 'get it.' I commend Stacy! Coming out conservative can severely damage friendships and business opportunities in this town!
Stacey Dash is a black actress who first became famous for her role in the classic movie "Clueless." Last weekend she tweeted about her support for GOP Presidential Candidate Mitt Romney. In 2008, she voted for Barack Obama.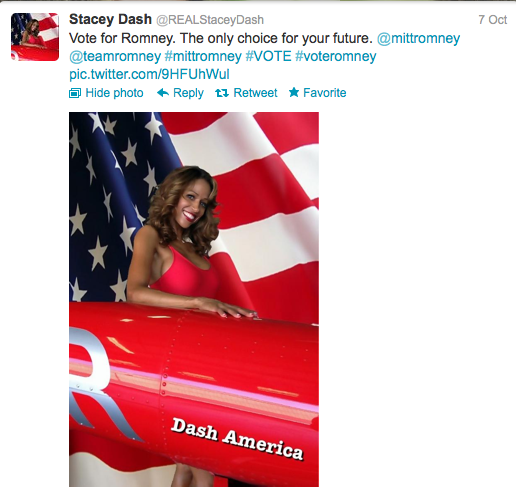 Her tweet set off a firestorm of hate against her. Regardless, she defended her decision to endorse Mitt Romney last night on CNN's Piers Morgan.