This is the third set of Obama flags I have seen, and by far the most disrespectful. He we have a president who is so arrogant that he has no problem trying to replace the national flag with one of his own. If G.W. Bush had tried to do the the MSM would be foaming at the mouth with their rabid hatred and viciousness as they go into non-stop rant mode for months.
The Obama campaign store is getting....creative? Artists on Team Obama thought it would be a good idea to replace the stars and stripes with streaks and an Obama O so they could sell it to fans in the campaign shop.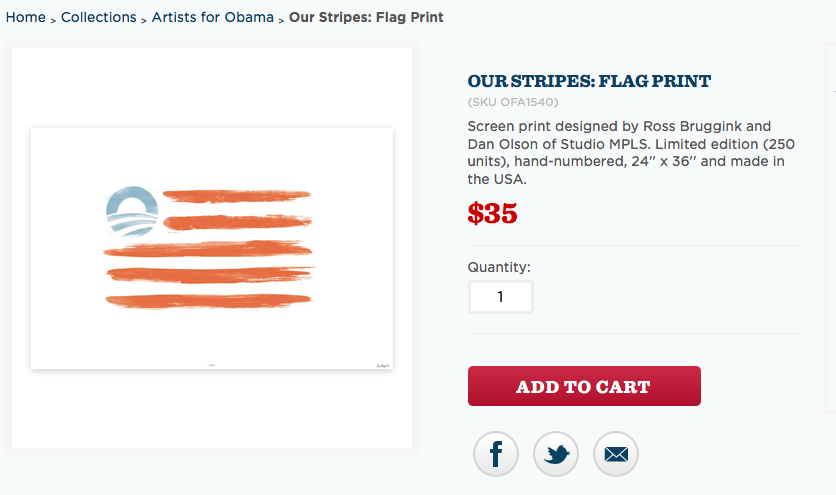 This by all means this is a step too far, however it is representative of how some Obama supporters actually feel. For example, remember the woman who thought she was going to get "Obama money?"