The word illegal is used to denote someone in the Country with out benefit of visa or legal entry. It does not demean the person just states they are in the country under no cover of law. You liberals move somewhere else and try to vote, or obtain state aid . Try Britain or France or any democratic country and see if they let you vote especially if you have entered with out a visa into the country.
The idea of Texas seceding from the Union is a long time joke, but a secession petition on WhiteHouse.gov has received enough signatures to be seriously reviewed by the White House.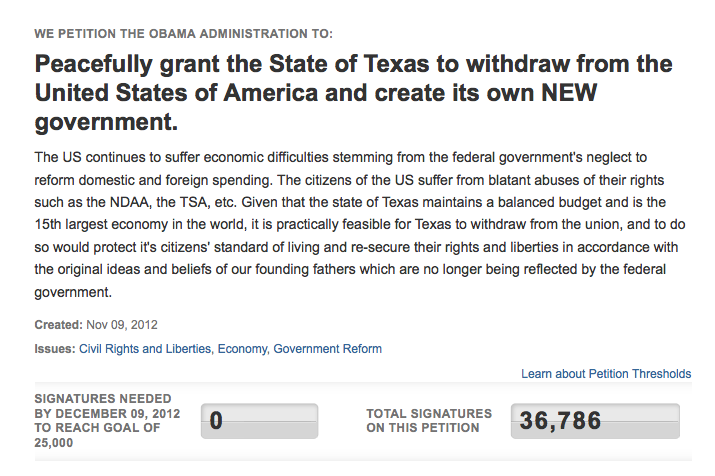 This isn't quite the equivalent of the Declaration of Independence, but in the digital age, you could say it's similar.